Around 100 adolescents between 13 and 25 years of age gathered this week at the Crowne Plaza Corobicí Hotel, to be part of the ninth edition of Conectando Sonrisas.This conference, organized by Project Daniel, aimed to create a space for support, learning and networking for young people facing the battle against cancer.
A warm embrace of solidarity
"Connecting Smiles is not limited to being a simple event;It is a warm embrace of solidarity, a glow of hope and a constant reminder that in this fight we never walk alone. It is a privilege for us to witness how this initiative has evolved and left a deep mark on so many lives over time," commented Ligia Bobadilla, president and founder of Proyecto Daniel.
During the event, topics of crucial importance were addressed by providing safe and responsible sources of information, aimed at addressing the needs and doubts that participants may have about their cancer diagnosis, in a comprehensive manner.
The conference provided participants with the unique opportunity to meet other young people who share a similar diagnosis, allowing them to make genuine connections and build a support system. It also had the participation of Chillax, Maromero and La Benigna, who with their talent, shared a time of entertainment with the young people and their caregivers.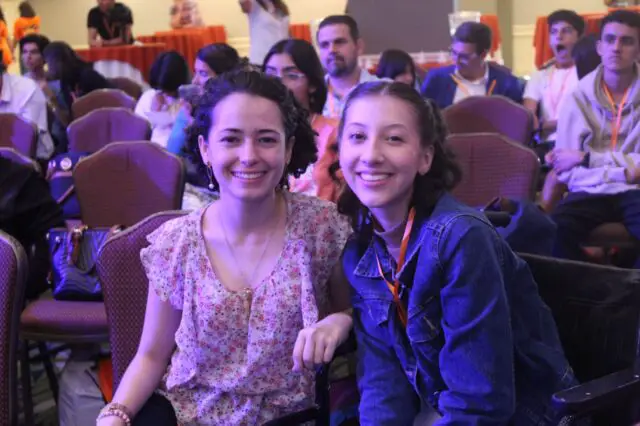 Stronger together
Daniela Campos, participant, stated that "Connecting Smiles reminded me that we are stronger together. Sharing experiences with people who understand my situation has been incredibly comforting. I feel full of gratitude for this space."
There were talks and workshops presented by health and psychology professionals, as well as by resilient patients. Vital themes such as the triumph of hope; the power of my emotions; keys to face the challenges of life, among others, resonated deeply with the attendees.
 Bobadilla assures that this ninth edition is a testimony to the power of help and compassion.  "We are committed to continuing to provide a space where smiles, hope, and resilience flourish," she concluded.