Since 1988, the scientific community has been dedicated to treating this disease and laboratories have allocated sufficient resources for the development of drugs that can cope with less undesirable side effects. Sibutramine is the new agent against the disease.
This active agent has been approved by the FDA and is already in the United States, Europe, and Latin America
TIP: Get our latest content by joining our newsletter. Don't miss out on news that matter in Costa Rica. Click here.
Nutrition is one of the biggest problems in the world. Lack of food causes early deaths and serious development problems for millions of human beings.
But on the other hand, overeating has been warned by the world health organization that has led to the increase in the prevalence of overweight and obesity in adults as well as in children and young people. The problem is similar in developed countries as in developing nations.
For many years, doctors maintained the belief that there was a certain relationship between obesity and the development of numerous diseases like diabetes, hypertension or high cholesterol. This belief was demonstrated during the 20th century and has become more evident at the gates of the new millennium.
It was believed that overweight would refer only to lifestyle, but fortunately, the exchange of information between groups of doctors from various disciplines has allowed the scientific community and especially laboratories to work in the development of drugs to treat specific diagnoses related to obese patients.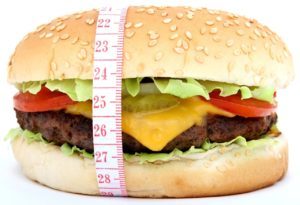 Obesity as a disease was declared in 1988. Research in mice showed that a substance in the blood determined the weight of these small rodents. For scientists it became evident that obesity is much more than a change of habits or behaviors; it is a clinical problem that requires medical intervention.
Toward the end of the 80s, the study of obesity as a disease facilitated by the observations of rats and laboratory mice became ever more complicated by the unique manifestations observed in human beings. The researchers had to evaluate and analyze the particularities that appeared in the diversity of human populations in regard to varying factors.
The answer of science was again to exchange the information compiled by the various groups of multidisciplinary professionals working together to call the patient's attention to overweight and obesity.
More than losing a few kilos
Wanting to change the course of the disease and lose a few kilos involves changes in lifestyle, in addition to a new diet plan and increased physical activity. There are currently coadjutant drugs in the treatment of obesity on the market.
You have to keep in mind that these drugs are not miraculous. They are only a complement to the therapy that there is to be followed by the obese patient who is willing to lose weight.
The anti-obesity medicines are increasingly specific and with less undesirable side effects.
A new agent in the field of obesity treatment is Sibutramine it contains a mechanism of action that induces the sensation of satiety, which translates into a reduction in caloric intake and increases energy expenditure through the enhancement of metabolic activity.
Sibutramine has been accepted by the FDA and is already available in the North American market in Europe and in Latin America very and should be accompanied by carbohydrates, as an alternative source of energy.
Distribution of energy intake
An inadequate distribution of energy intake throughout the day can also be an inconvenience in the control of body weight. Some people skip one or even two meals a day,  being breakfast the most frequently omitted.
In this sense, we must bear in mind that prolonged fasting is associated with an activation of the metabolic mechanisms aimed at storing fat as well as increasing the risk of gallstone formation and other pathologies.
Diet factors that contribute to overweight and obesity
Climate: In tropical temperatures, there is a lower energy expenditure, the basal expenditure is lower and you have to take smaller amounts of food.
Fatigue: Eating when you are excessively tired can lead to acquiring this habit in search of a feeling of well-being. However, in many cases, the fatigue will not be due to lack of food or hypoglycemia.
Eating quickly: allows you to eat more food before the signs of satiety begin to function.
Externality: Some people respond more to external signals than to internal ones, that is when they are faced with appetizing foods they are unable to resist and go ahead to consume them in a permanent way.
The final healthy lifestyle objectives must be individualized and chosen realistically.