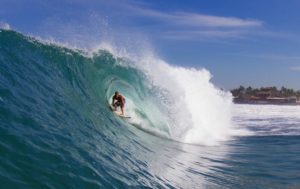 Some say Tahiti, some say Perú, others Hawaii, but no one knows for sure where surf, "the art of riding on waves in the sea on a special board", was first invented. They do not even know where the word that designates the activity comes from. In spite of that, nowadays surfing is a multibillion global industry with millions of  practitioners. From Sri Lanka to the Bahamas, from California to the Philippines, surfers chase after the perfect wave. Because if anything, waves are what surf is all about.
And great waves, and great beaches, are two things Costa Rica has plenty of. With shores on the Pacific and on the Caribbean, beautiful landscapes and a booming service industry, this small country offers hundreds of world class surfing destinations.
Surf arrived in Costa Rica at the end of the 70s and it has indeed thrived there. The country is a member of the International Surfing Association (ISA)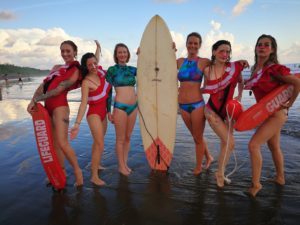 Over the years, surf tourism has impacted the country's economy in a positive way. These great surf destinations and their related events,  in an stable country that provides organization, security and services have brought in local and foreign tourism operators that cater to this specific market niche. One example is Albatros Airlines that offers the best customer experience from the beginning of the flight until the return of its passengers. Many beach towns like Puerto Viejo, Jaco, Santa Teresa, Tamarindo, have seen a remarkable financial growth that can be directly attributed to surfing.
Have 4WD, Will Travel
Some Costa Rican beaches, like Manuel Antonio and Uvita, are within easy driving distance from the city. Others are so secluded that you have to take a plane, a bus, a ferry to get there… And then when you get there, they make you feel as if you are entering a secret paradise. In some cases, the unpaved, winding roads along with their remoteness have helped keep these places free from the masses.
Here's a six-pack for surfers: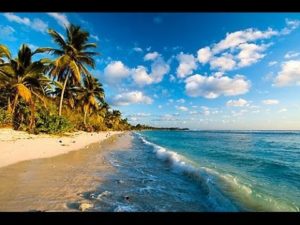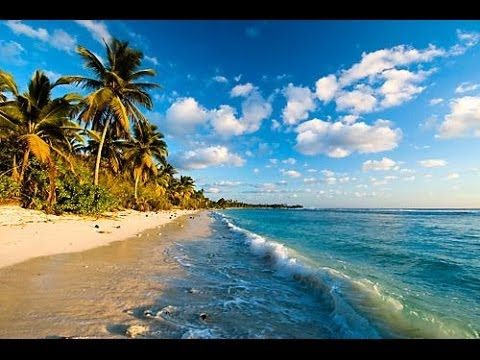 Santa Teresa is a small town in Puntarenas Province, on the Pacific seaboard, located about 90 miles west of San José. Once a fishing village, about 3 miles from Reserva Natural Cabo Blanco, Santa Teresa is turning into a comfy surfer's dream with many hotels, restaurants and surf camps. The area harbors three espectacular beaches: Playa Carmen, Santa Teresa y Mal País.
* Playa Carmen, between Mal Pais and Santa Teresa, has a wide, sandy beach and the waves are usually below one meter. It is the ideal spot if you are a  novice, but you had better be cautious because there are many rocky spots in the water.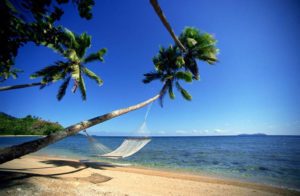 *Playa Santa Teresa is another excellent choice. It is famous for its year-round, good for surfing swells. It has rock points that produce hollow, fast, and powerful waves. This is where more experienced surfers usually head to. In addition to its ideal surfing conditions, Santa Teresa has white sand beaches, spectacular sunsets, forests full of interesting fauna and flora and, in spite of its popularity, silence and solitude.
* A small coastal town, Mal Pais is also located at the southeastern tip of the Peninsula de Nicoya. It is a beach for intermediate to advanced surfers. As several international and local surf competitions are held there every year, it is a much sought-after destination.
* Dominical de la Osa Beach is a 3.5 mile long  strip of sand, 30 miles south of Quepos, in the Puntarenas Province. A well known surfing destination, it is not for the faint of heart because of the huge, powerful waves that hit the shore from June to September. As it is often the case in Costa Rica, Dominical used to be a small fishing town. Now there are many hotels, shops and restaurants  in the area. Dominical is more than a surf destination. With hundreds of bird species populating the neighboring forests, it is also a must-visit for birders from all over the world.
* Playa Hermosa de Jaco. There are two Playa Hermosas in Costa Rica. The one that is particularly good for surfing is in the Central Pacific Coast near Jaco, in Puntarenas. This Playa Hermosa offers consistent swells and is considered a place for experienced surfers as the waves can often reach as high as 13 feet. Each August, it hosts the Quicksilver's International Surf Championships. This year, from May 12-14, the Federación de Surf de Costa Rica are hosting an ISA Surf Level 2 Course in Playa Jaco.
* Playa Pavones. Near Golfo Dulce in Puntarenas, Pavones is a remote yet popular destination. Here the waves are recommended for the most experienced surfers. As the bottom is quite rocky, you have to be very careful while riding the "longest left in the world". BTW, the best time to visit Pavones is during the rainy season.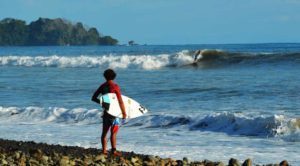 Some Surf Stuff
* Surf is ancient. Some prehistoric (5000 year old) Peruvian stone carvings show people surfing.
* Captain Cook was a fan. In 1778, in Hawaii, he wrote the first account of surfing. He said "I could not help concluding this man had the most supreme pleasure while he was driven so fast and so smoothly by the sea."
* Jaws is not only a movie. It is also a famous big wave surfing break (aka Pe'ahi) in Hawaii. Wave sizes when  Jaws happens can exceed 60 feet (18 m) during the months of December to March.
* You can surf in a river. Every February, at the mouth of the Amazon River, hundreds of surfers gather to ride the pocoroca. In 2003, Brazilian surfer Picuruta Salazar rode this backflow or 'tidal bore' for 37 minutes, to establish a Guinness record.
* You can get a degree on surf. Called Surf Science and Technology, since 1999, it is offered at Plymouth University, UK. Sydney Manly School in Australia offers an English course that involves surfing.
* Costa Rica has a Dream Team too. In 2015, the Tico team won the overall gold medal and World Championship at the International Surfing Association (ISA) World Surfing Games in Playa Popoyo, Nicaragua.
* Surf is state policy. In 2016, that year's lSA World Surfing Games were officially decreed "a matter of national interest" by the Costa Rican government.
** In 2010, Forbes Magazine ranked Santa Teresa among the top 10 most spectacular beaches in the world.
** During the TripAdvisor Traveler's Choice Awards in 2015, Santa Teresa was named again "top beach in Central America."
It's Rad, Man!
Surf has its own, unique language. It is called Surferese, of course and is what Crush, the turtle dude in Disney's Finding Nemo speaks. Words like Indo, Kook, Leash, Gun, Hang Five/Ten, Heavy mean something different for surfers.
It does not matter if you are Duke Kahanamoku's long lost bro, ready to go on dawn patrol to tube ride any bomb while using a man-in-gray-jacket for a surfboard or just a grommet that after having one too many Neptune's cocktails decided to lay back and enjoy the sun, sand and sea, Costa Rica surely has a beach for you. So come over and get ready to do the shaka sign and wish "Pura Vida a todos".