There are so many things to write about when discussing life in Costa Rica. Many North Americans believe relocation to Costa Rica is the answer to life's struggles. Some US men are looking online and communicating with Costa Rican women who they hopefully would like to marry. Some North American women believe the trend is occurring because women have gotten a little too independent for the average North American man. It is unbelievable all the women in the US who are looking for a mate while at the same time the guys are spending their time online looking for a mate… but from another country.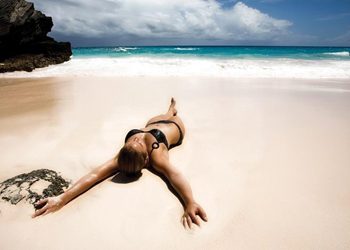 Well, I cannot speak about any other country, but I can sure talk about that dream bride here in Costa Rica. First of all, I would suggest marrying a woman without children. I know, you like kids, well you may like kids but not too many North American men are used to teenagers just sitting around the house, not working and making demands of the mother.
TIP: Get our latest content by joining our newsletter. Don't miss out on news that matter in Costa Rica. Click here.
Many Costa Rican women do not drive. This is a culture that in several ways reflects our culture in the 1950s.
Guys, I'm surely not the one to ridicule your desire for that submissive wife. I only want to explain to you what I've learned goes along with that choice many times in selecting a Costa Rican mate. First, it is not unusual for grown children to move in and out of the parents´ home. Second, a Mother-in-law has total control and a very strong influence over her daughter's life choices. Often when guys marry that wonderful submissive Latina they don't realize they may also inherit the entire family. Costa Rican parents that don't have an income can take their children to court and demand support. So you could inherit the support of your wife, her children, and parents.
Now don't feel alone fellas, there are also many women burning the midnight oil online looking for that perfect mate. We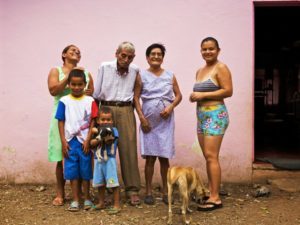 North American women love a guy with dark romantic Latin looks accompanied by an accent that is sure to tingle our toes. For you ladies, first I would check out his family. The main question would be, is the Mother part of the package? Costa Rican mothers maintain a strong umbilical cord relationship with their sons. You see, most Costa Rican men don't learn to cook for themselves or clean the house, or wash their clothes. When he divorces or the wife dies, it is expected that he move back home if the mother is still living. Believe me, that happens at almost any age if his mother is living. In Costa Rica, Mom has a real grip on a Costa Rican man. It is customary in the USA at the age of 18 that we start looking for somewhere else to live. Most N. American men were raised by Moms that worked; therefore many US men learned how to wash clothes, clean up and cook. Here in Costa Rica, it is not unusual for a guy to live with his parents until he marries. If your parents make you move out before age 30 or before you get married, socially they are considered terrible parents.
Men, you may also discover that Costa Rican women, when they reach 50 are not taking classes in belly dancing, aerobics or learning how to pole dance. It is quite common here for middle age women to focus simply on getting old and taking care of their grandchildren. Overall, North American women and men don't classify 50 as being old. In fact, most active men and women in the North American culture consider this time as being the prime of their life. Most N. Americans do their best to hold onto youth, by exercising, eating healthy and spending money on spa and beauty treatments.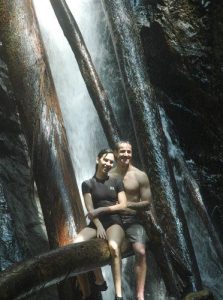 Let me back up a little, there are several things that a North American man does for a woman that men from other nations don't do. North American men know how to really romance a woman. They know what to say and what to do to catch her attention and hold it. Most North American men show more respect for a woman. In so many of the countries I've lived in ,the attentiveness of the men and the respect towards women is much different than in the USA or Canada. Most men in the US are taught to regard and respect women. That is not the custom in many countries.
In Costa Rica, once you reach the age of 45, you are considered old. Some men want to hold on to the idea that local young women see something attractive in what is locally considered an old man. The primary reason a young man or young woman is attracted to an older man or woman is because of money. Basically, that is a fact anywhere in the world. Do you remember that song that had a quote in it "money can't buy you love." It may not buy it but it can help with the down payment.
Just in case you are thinking about marrying a Costa Rican, send for a free list of questions you may want answers before you make that final decision. Getting the list and asking the right question may save you a lot of money and disappointment. Costa Rican women are very attractive and the men are handsome as well. Women don't have the same problems as the guy; our challenges are a little different, but we have problems. Usually, if we marry a guy we will not inherit the entire family, and that is a maybe.
Perhaps you want to know how I can relate to what I'm saying. For seven years my business has employed several Costa Ricans and I work closely with my employees. I also go to church and am very active in the community. I just want you to realize that there are some demands and expectations that Costa Ricans have a relationship that is so different than our culture and customs.
I have a friend who wrote a book on "How to buy real estate in Costa Rica without losing your shirt"; perhaps I've lost my calling. I should be writing a book on how to shop for a mate without losing your life. Sounds like a pretty good title.