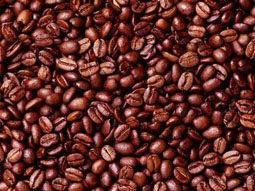 An increased investment in coffee farms, climate forecasts and high harvest expected in the coming months will help to boost coffee production in Central America in the 2009/10 cycle, say members of the industry.
The small Central American countries are known for their specialty beans grown in high altitude areas, which are highly valued by roasters for their wide variety of flavors.
It is expected that Honduras, El Salvador, Costa Rica and Nicaragua will export more coffee during the 2009/10 cycle, with double digit percent increases in the case of Nicaragua and Honduras.
The production would benefit from the biennial nature of the coffee cycle, alternating a harvest low and high.
"I think there will be an increase in the crop because last year was very bad (…), this was due much to the biennial crop," said Juan Diego de la Cerda, producer and exporter of Guatemalan coffee.
Guatemala, the largest coffee producer in Central America, expects to export 6.7 percent more in the coming 2009/10 cycle, or about 3.68 million bags of 60 kilos compared to 3.45 million bags the previous cycle, according to the producer association Anacafé.
Fine Coffee prices rose last year when production in Colombia fell short of forecasts because of bad weather and a coffee renovation program.
Higher prices helped the Central American producers to buy more fertilizer and tools to improve the care of their plantations.
In Nicaragua, technical improvements and increased investment in fertilizers will increase performance, boosting exports by 31 percent this cycle to 1.53 million bags.
For its part, the coffee industry in Honduras has embarked on a campaign to increase cultivation areas and increasing in number of trees in the existing plantings.
Honduras, the second largest coffee producer in Central America, forecasts an increase of almost 17 percent in its exports to 3.53 million bags in 2009/10, said the Honduran Coffee Institute (IHCAFE).
The coffee comercialzadores turned to Central America last year to cover the deficit of Colombian beans, although the harvest was not the best.
In Costa Rica, last year's harvest was affected by excessive rains.
"Last year we had a very difficult climate throughout the year, which caused such diseases as falling grain," said Ronald Peters, director of the Coffee Institute of Costa Rica (ICAF).
Its said that Costa Rica would produce 1.71 million bags of coffee in 2009/10, up 7 percent from the previous cycle, thanks to a better climate.
"This year we had favorable weather, there have been few diseases," said Peters.