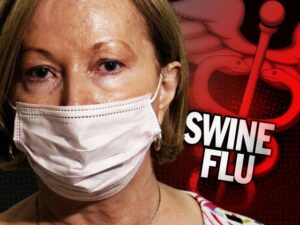 Costa Rica had a skilful and quick response to face the first wave of the influenza virus AH1N1.
That was one of the conclusions of Mirta Roses, director of the Pan American Health Organization (PAHO), who stayed three days in the country to assess the health sector actions in the first seven months since the virus appeared.
TIP: Get our latest content by joining our newsletter. Don't miss out on news that matter in Costa Rica. Click here.
Roses met with top officials from the Ministry of Health, the Legislative Assembly, the Social Security Fund and the UN office.
The expert spoke Thursday with The Nation on recommendations for the country concerning AH1N1.
How would you rate the response of Costa Rica to the flu virus AH1N1?
Very good. I think there were very serious about the preparation stage, when we knew we were going to have this new virus.
"Many countries were thinking more on the side of the birds. In Costa Rica the virus grabbed her by surprise, but not unprepared. "
Now comes a vital stage for the country, which is vaccination. What recommendations provided on that?
Costa Rica has a good vaccination plan, which is to define the priorities of the population.
"Since the Ministry of Health knows whom to vaccinate in the first batch of vaccines. Then, every four weeks a number of doses will enter the country that can be applied to those who have high risk factors of contracting the virus.
From their point of view, can the pandemic influenza virus be eradicated?
"This virus (AH1N1) will replace another, because historically what has happened. We think the AH1N1 is here to stay, because we have seen that it is a dominant virus.
What scenario could Costa Rica expect for the eventual start of the second wave of influenza?
Mild cases will be higher than it was in the first wave, and then we thought if we apply and prioritize the vaccine, we will have a very important factor in preventing death and seriously illness.
Could you lower the price of the vaccine (it costs $ 7.5)?
That's the idea. At first there was talk that it could cost $0.50, but that did not happen.
"Next year we could add a dose of AH1N1 in seasonal influenza vaccine, then it could cost up to $1.5 and could be more globalized.