A group of 5 students of scientific schools will fulfill their dream of living and studying for 1 year in the United States, thanks to a scholarship.
The winning students are Raúl Villalobos of the Scientific School of Guanacaste; Chelsea Rodríguez of the Scientific School of Puntarenas; Daniela Alvarado of the Scientific School of San Pedro; José Antonio Ortega of the Scientific School of Cartago; and Tatiana González of the Scientific School of San Carlos.

The selected students went through an arduous selection process and the fulfillment of a series of requirements, for example: being a 10th-grade student, having academic excellence and proficiency in the English language. In addition, qualities such as leadership, assertiveness, and interest in intercultural issues were valued.
On average, each scholarship has a value of US$ 13 thousand and includes transportation, lodging, food and stipend for personal expenses, for one academic year. The winners of the scholarships will be in the United States from September 2019 until July 2020.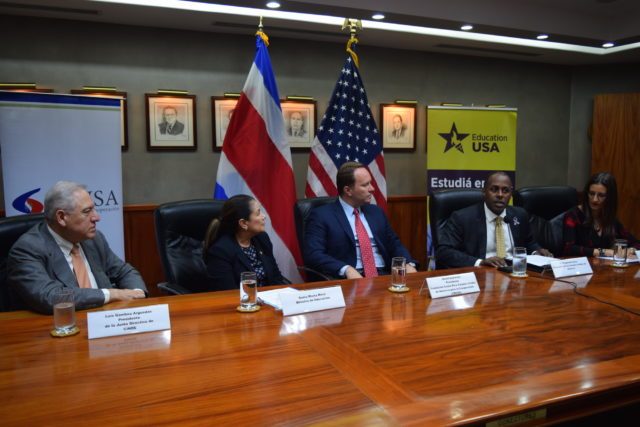 The Costa Rica Foundation United States for Cooperation (CRUSA) and AFS Costa Rica, with the support of the United States Embassy, annually provides several scholarships to students, so that soon new registration processes will be announced.