Costa Rica is included, as usual, in the list of countries most visited by tourists. Foreigners and residents regularly decide to undertake a road tour throughout Costa Rica to discover the wonderful landscapes, beaches, national parks, volcanoes, among others.
One of the best options for getting to know the Tico territory is to make the journey by car. For this reason, the Zipcar vehicle rental and sharing network reported that it chose Costa Rica as the 1st destination in Latin America to expand. This will allow both visitors and Costa Rican citizens the possibility of renting any type of car for either an hour or up to 4 days, at a low price, and with fewer formalities than usual.
Zipcar detailed that it will have about 20 cars available for rent in San José, Heredia, and Alajuela. The franchise reaches the national territory in alliance with the Grupo Centriz, a company that operates at the same offices of Budget and Apex Car Rentals.
How does Zipcar work?
Those interested in using the service must enter from their cell phone to the website or the Zipcar mobile app, to create a user and the respective password.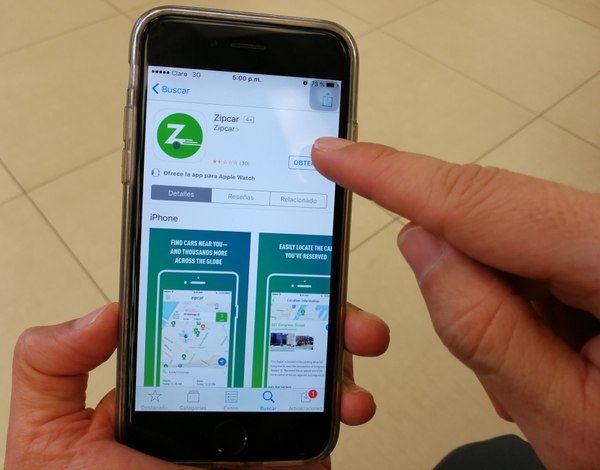 Registered users must enter their identity card number that confirms that they are over 21 years of age, current license, and a credit card.
Subsequently, they will proceed to sign the digital contract and wait for confirmation from the community part of "Zipsters".
To request a vehicle it is necessary to indicate the place in which you are located, the type of car you will need, and how long you wish to rent it for. Then, the system indicates the address where it should be picked up and the code with which you must unlock it since the system opens the vehicle only when the person places in front of the car with the app enabled so that a greater security is provided.
Once the service is finished, the client will park the car where the online platform indicates. Then he proceeds to block it via the mobile app.
Additionally, it is important to take note that the rates to be paid include the amount of maximum coverage and gasoline. Zipcar also has the option "for companies", which allows them to obtain memberships with special rates to be applied.
If you do not have your own car and want to live a different experience in Costa Rica, then this will be your choice.