The world of technology never stops surprising us. Nowadays, there are apps helping to know where you left the keys to your car, and that they even mention the streets and avenues where you are passing by. Although, in fact, it seemed very futuristic to have an app that immediately restricts the use of your credit cards, when it detects that you start getting drunk.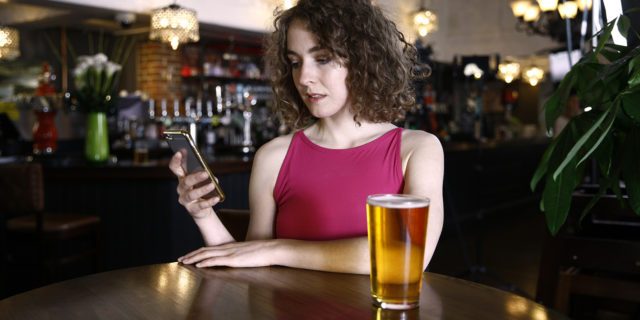 Designed especially for those people who are addicted to buying via internet unnecessary or useless things in the morning, after a night of partying and having fun with friends, this is the solution. It may be much more effective than you might think. This is a new app that takes care of leaving out of operation all your credit and debit cards, realizing that you are too drunk so you can spend the money on useless things.
Do you want to know what it is called, and what is the process to become part of this new furor? Well, its name is Drnkpay, an interesting app that does not allow its affiliates use their credit cards when they are getting drunk. According to a survey, it turns out that people end up feeling bad and even regretting having spent money that they could have invested in something much more necessary.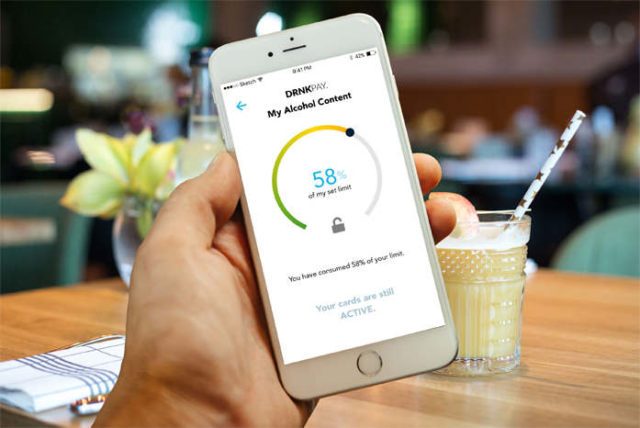 Basically, its invention is due to a famous British organization called IbeTSE. It can be said that this invention was created after a study that revealed that more than half of the people who recognize intoxication and spend the money deposited in their credit and debit cards, feel guilty and regret, a large part of they have bought several items without having thought better.
The study was based on the realization of a kind of survey, which revealed that most of these people bought really strange things, and without any apparent utility when they exceeded when drinking some alcoholic beverage. Among these things, there are walks or inscriptions for extreme sports –when, actually, they are people who do not play any kind of sports. Also included are buttons, and even live chickens! This situation has happened to many ones. When he/she has had a few more drinks than usual, whether in a family meeting, in the work, or just over a weekend to forget about everyday stress.
That is why it is appropriate to create an effective solution to this type of circumstances. And much more when we live in the most changing age of human history, the same one in which technology is available to almost everyone. So let's use technology to our own advantage.
This was announced by Francesco Scarnera, CEO of IbeTSE. Then the app will work as follows: once you are reaching the limit you imposed yourself, it will work immediately leaving out of circulation your credit or debit cards with a temporary block-up. This device will prevent you from making any type of purchases at that time, and within 12 hours after the app unblocks up, it allows you to return to normal use your credit or debit cards affiliated with this new and effective modality.
In this particular case, it will depend on yourself what you want to block up.  This is achieved through information that the same user provides to the app. It is best to block up any type of unnecessary purchase, leaving only open the possibility of buying fast food. Although strange, this technology can, through a smartphone, detect that you are getting drunk. How does it work? Very easy; there comes an artifact called a breathalyzer, it connects to your device, and all data collected by it is supplied by your breath. Then, these data will be reflected by the Drnkpay app and … Done!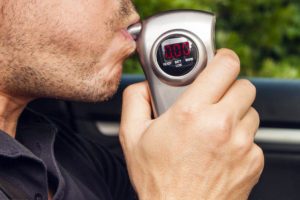 Also, once the entire process is done, the app will yield the results. If it turns out that you are getting drunk, it will immediately block up your credit and debit cards for a 12-hour-consecutive-period. The creators of the app assure that maintaining a 12-hour-period block-up is a reasonable time to fully recover the state of sobriety after any party, celebration, or just a drinking day. No doubt, this app has been designed for all personal preferences.
That is why if you are one of those discreet people, and it makes you be ashamed by having to blow the breathalyzer in others' sight, there is also a bio-sensorial bracelet. It works discreetly as a wrist-watch and can detect the degrees of alcohol in the blood pressure of each user.
Finally, for this app to work properly, you must be affiliated with the app, just like all your credit or debit cards. Up to date, this wonderful app is only available to British users, but many hope that soon it will start being used in the rest of the world, including Costa Rica.