With a design fair with national products, music, dance, and guided tours through the different exhibition halls, the National Museum will celebrate its 131st Anniversary, this Sunday, May 13th. The doors of the historic building will open from 10 am and close at 3 pm with an artistic, cultural, family, and free agenda for nationals.
"There are 12 stalls with products with a Costa Rican stamp, with original and practical designs that represent national elements inspired by places, biodiversity and culture of the country", explained Laura Sánchez, organizer of the activity.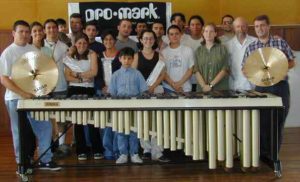 At 11 am, the Youth Big Band of the National Institute of Music of Costa Rica will offer a concert and an hour later there will be a guided tour of the Signum exhibition, by the artist Karen Clachar.
By 12:30 pm, the screening of the documentary "Q'eshwachaca" by José Huamán Turpo is planned, at the Cine Arte Film Library and, at 1 pm, there will be a dance performance.
Where? National Museum. When? Sunday, May 13th Time: 10 am
These are other options to enjoy today: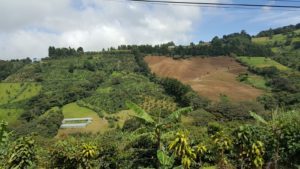 Walk and enjoy the Zarcero hills
Landscapes, sowing, and grazing of dairy cattle are part of the attractions of the walkthrough Zarcero hills that will take place this Sunday.
Where? Zarcero When? Sunday, May 13th Time: 6:15 am
Laugh and Reflect with María Torres and Marcia Saborío
The actresses María Torres and Marcia Saborío continue with her stage work "Contigo, Pan y Cebolla". The assembly is directed by Eugenia Chaverri and is presented on Fridays, Saturdays, and Sundays until June 17th. The work features a text by Cuban Héctor Quintero.
Where? Espressivo Curridabat Theater. When? Sunday, May 13th Time: 6 pm