In the short term, eating too much sugar can contribute to acne, weight gain, and tiredness. In the long term, on the other hand, excess sugar increases the risk of chronic diseases, such as type 2-diabetes and heart disease.
According to several studies, people consume too much added sugar, understood as the sugars that manufacturers add to foods to sweeten them. For example, according to the Dietary Guidelines for Americans, on average, they consume 17 teaspoons of added sugar each day, which adds up to 270 calories.
However, the guidelines advise that people limit added sugars to less than 10% of their daily calorie intake. For a daily intake of 2,000 calories, added sugar must account for less than 200 calories.
In 2015, the World Health Organization (WHO) reported that people eat half that amount, with no more than 5% of their daily calories coming from added sugar. For a 2,000 calorie per day diet, this would equate to 100 calories, or 6 teaspoons, maximum.
Risks of eating too much sugar
Consuming too much sugar can also contribute to long-term health problems. For example, tooth decay, since sugar feeds the bacteria that live in the mouth. Therefore, when bacteria digest sugar, they create acid as a waste product, and this acid can erode tooth enamel and cause holes or cavities in the teeth.
On the other hand, it also causes acne. In fact, a 2018 study showed that those who drank sugary drinks seven times a week, or more, were more likely to develop moderate to severe acne. In addition, sugar consumption can also decrease insulin-like growth factors, androgens, and sebum.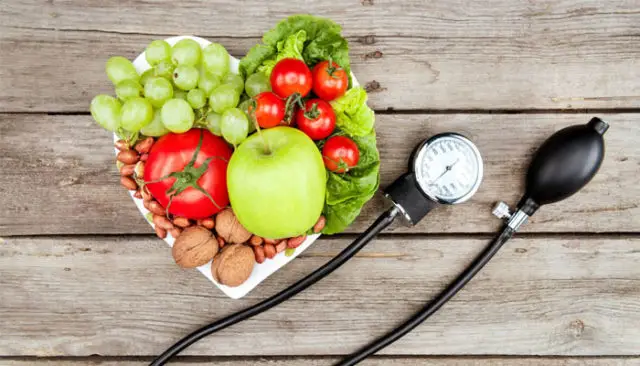 Sugar can also affect hormones in the body, which control a person's weight. In this sense, the leptin hormone tells the brain that a person has eaten enough. However, a diet high in sugar can cause leptin resistance. This may mean that, over time, a high-sugar diet prevents the brain from knowing when a person has eaten enough.
Likewise, a 2013 article in PLOS ONE also indicated that high levels of sugar in the diet can cause type 2 diabetes over time. Added to this are risk factors such as obesity and insulin resistance.
Another large study found that people who got between 17 and 21% of their daily calories from added sugar had a 38% increased risk of dying from cardiovascular disease. In fact, for those who consumed 21% or more of their energy from added sugars, their risk is doubled.
In another study, researchers found a link between sugary drinks and high blood pressure, or hypertension. In addition, hypertension is also a risk factor for cardiovascular diseases. Excess sugar consumption can cause inflammation, oxidative stress, and obesity. These are factors that generally influence a person's risk of cancer.
Finally, excess sugar in the diet also leads to the formation of advanced glycation end-products, which play a role in diabetes, but also affect collagen formation in the skin.