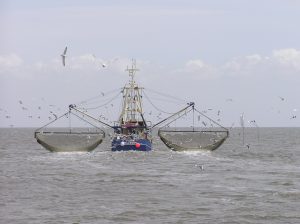 The Costa Rica News (TCRN) – The United States Coast Guard located near the coast of the Costa Rican Pacific rescued a Panamanian vessel with four live crew members, adrift since December 22.
The ship, the "Apache 1", was located 100 nautical miles from the port of Golfito Costa Rica and immediately the ship of the U.S. Coast Guard Boutwell attended to the four crewmembers, who had no medical problems.
The fishing vessel suffered a malfunction in a fuel pump that left it adrift for three days, according to official information.
The Foreign Ministry has instructed the Embassy of Panama in Costa Rica to provide consular assistance once they reach the port of Golfito.
The four sailors will be handed over to Panamanian officials in Punta Burica, on the Pacific coast of Costa Rica near the Panamanian border, to be taken from there to Puerto Pedregal in David, about 500 kilometers west of the capital, and then transferred via flights to Panama City.
The Foreign Ministry had contacted the embassies of Panama, Colombia, Costa Rica, Ecuador and the International Search and Rescue Center of the United States, requesting cooperation in the search for the sailors. (ACAN-EFE)
The Costa Rica News (TCRN)
San Jose Costa Rica