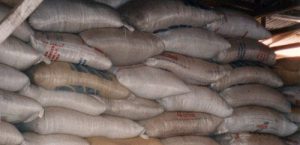 The Costa Rica News (TCRN) – Exports of Arabica coffee from nine Latin American producers fell 2.21% in the first two months of the 2013-2014 harvest over the same period last year.
The National Coffee Association (Anacafé) said in a statement that exports from Colombia, Mexico, El Salvador, Guatemala, Nicaragua, Honduras, Costa Rica, Peru and Dominican Republic totaled 3,818,019 bags of 60 kilos each in last October and November.
TIP: Get our latest content by joining our newsletter. Don't miss out on news that matter in Costa Rica. Click here.
That figure is lower in sacks 86,091 (2.21%) to the 3,904,110 bags were exported in the same period of the harvest 2012-2013.
With the exception of Colombia, Peru and Dominican Republic, which experienced growth, the rest of the countries had a drop in foreign sales of coffee, according to official information.
Colombia had an increase of 47.5%, Dominican Republic 14.4% and 7.6% Peru, explained the union source.
Anacafé information does not specify the causes of the decline in exports, although the region expected a decline in the harvest due to rust plague that affected in some cases even 70% of the coffee. (ACAN-EFE)
The Costa Rica News (TCRN)
San Jose Costa Rica