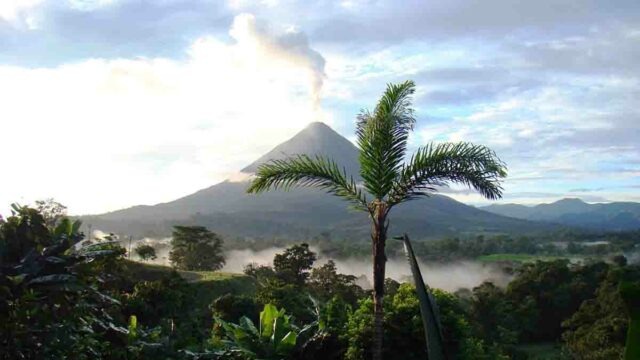 This year 2020 has been marked by the Coronavirus Pandemic.
The health situation has led governments around the world to apply various sanitary restrictions, the most severe being the so-called quarantine trying to prevent the spread of this contagious virus. However the world does not stop, humanity continues forward.
TIP: Get updates on upcoming Costa Rican Retreats & Events by joining our newsletter. Don't miss out on what's happening around you! Click here.
Costa Rica example of organization and new normality
Since the disease reached Costa Rican soil, our country has been an example to the world in terms of technology and organization
Today and while fighting to obtain a reliable vaccine against this virus, the country has been preparing to rebuild its normal lifestyle even when the Pandemic is not over yet. This lifestyle is now known in many corners of the planet as the new normal.
It consists of adapting all aspects of our daily life to the hygiene and biosecurity standards established by the World Health Organization (WHO). These include wearing a face mask, using antibacterial gel on your hands and the most important to maintain social distancing of around two meters to avoid contagion.
A tourism that is reborn …
Without a doubt, Costa Rica is a paradise that invites you to get to know it in the midst of the difficult situation that has been experienced in recent months due to COVID-19, many people have had to postpone their trip or excursion through the natural beauties of our country.
But today this situation is part of the past since, framed in the motto "new normal" and complying with the highest standards of safety and quality, there are already many incredible tours that promise to take you to know a different Costa Rica.
One of the aspects that could be pointed out as positive within the fact that humanity remained sheltered in its home is that nature took a breath in many corners of the planet
For months the most exuberant destinations in Costa Rica remained alone for a time where nature took that free space to be reborn and this time in a more exotic way than ever.
It is for this reason that tourism lovers can now live the best experience to their dream destinations. Costa Rica invites you to discover it, complying with all the health security measures and be sure to don't miss out on fulfilling your dream. Costa Rica awaits you with open arms.