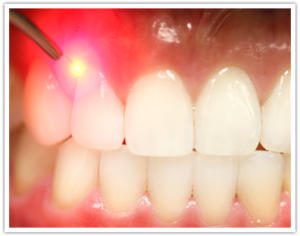 Laser technology is considered one of the most important advances in medicine and dentistry in the 21st century. Its application allows a big improvement, reducing the surgery and recovery periods for patients.
The use of laser in dentistry treatments has been a dream come true for both patients and dentists; as it is commonly known, what generates more anxiety on patients are the sounds of dentistry procedures.
TIP: Get our latest content by joining our newsletter. Don't miss out on news that matter in Costa Rica. Click here.
Uses:
Gum surgeries
Dental implants
Anti-inflammatory, analgesic and therapeutical treatments
Regenerative and healing treatments
Teeth whitening
Cavity prevention
Dental sensitivity
Dental cavities
Abscesses
Dental fractures in dentine and enamel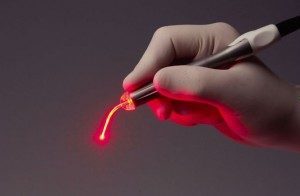 Advantages of laser dental treatments:
• Most cause no pain, but if the patient feels a slight discomfort, the dentists can regulate the intensity.
• The sound produced almost cannot be perceived.
• It is the most efficient way to eliminate tooth sensitivity. The patient can enjoy again hot and cold sensations in seconds, allowing a prolonged improvement.
• Gum surgeries with laser are wonderful, there is less bleeding and sutures are not required. This is the reason why the healing periods are much faster and do not leave visible marks or scars.
Another laser application is postsurgical and posttraumatic pain treatment; when applying laser to the affected area for certain amount of time, the pain diminishes considerably.
Even though there is still a long road to discovery in the subject of laser procedures, it is nowadays a reality. Here at Prisma Dental we are already applying it as routine for treatments such as surgical and analgesic treatments and laser teeth whitening. We have many satisfied patients that have received laser application treatments.
By: Dr. Telma Rubinstein, Prisma Dental
Visit Prisma Dental at http://www.prismadental.com/