Costa Rica is an impressive country that stands out for its beautiful settings where nature abounds, its wide biodiversity and adventure sports, the perfect paradise for those travelers who seek new emotions but who also like to spend their quiet evenings among enchanting settings where they can relax and contemplate the horizon, a place that has it all.
The beaches of this destination are charming and in this note we will discover some of the most beautiful coasts that you can travel on your next journey through this beautiful nation that will fascinate you, because in each of them you will be able to enjoy beautiful sunsets, immerse yourself in the waves of the sea or simply stretch out on the sand to rest while the breeze falls on you, the perfect plan for a long vacation.
1. Ocotal Beach, Guanacaste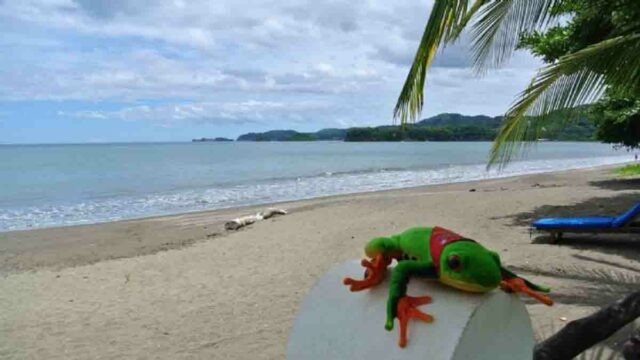 It is located at the entrance of the Gulf of Papagayo, a small beach that is one of the most attractive in the country, the ideal place to swim or snorkel and known for being one of the best places to practice diving due to the enormous amount of life marina that you will find in its waters. From this place you can take a tour to Isla Catalina since it is very close to this site and you can also visit some other nearby points such as Playas del Coco, an area where you will see the most impressive landscapes.
2. Manuel Antonio National Park, Puntarenas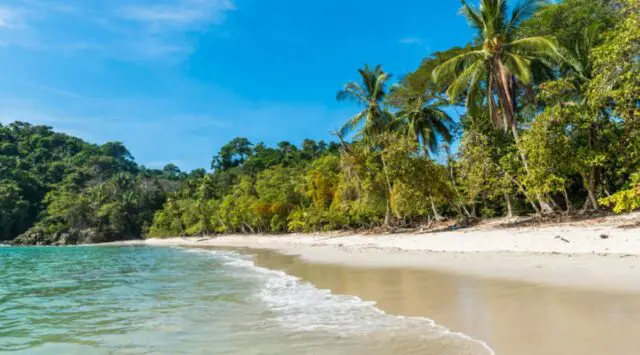 The Manuel Antonio National Park has the best beaches in this nation, one of the most popular destinations that you can visit on your trip to Costa Rica. The protected zone has 4 beautiful beaches that you must visit: Espadilla Sur, Manuel Antonio, Escondido and Playita, impressive places where, for sure, you will have a wonderful time. The most famous of them is Manuel Antonio, which has a perfect horseshoe shape and its colors will leave you in awe as the dark green of the foliage is combined with the white of the sand and the blue of its waters.
3. Hermosa Beach, Puntarenas
One of the ideal destinations for travelers looking for a dream place since its natural landscapes, tranquility in its spaces and the incredible waves of the sea perfect for surfing are combined. This is part of the Playa Hermosa-Punta Mala National Wildlife Refuge, a natural conservation area where the nesting of the Kemp's ridley sea turtle is protected, considered the smallest of all sea turtles in the world, a perfect place for lovers of ecotourism and marine life.
4. Conchal Beach, Guanacaste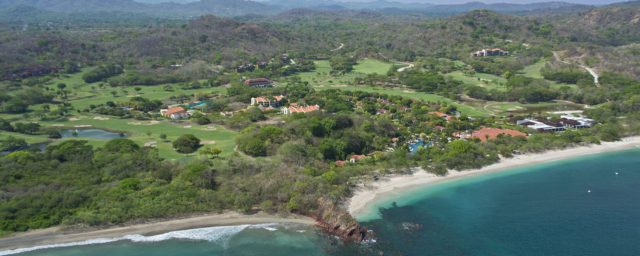 A brilliant white beach is what you will find when you visit this space made with small broken shells and coral. The sea here is impressively clear and has a wonderful turquoise color, a completely virgin and calm destination as it was a few years ago. It has the calmest waters of the entire Gold Coast of Guanacaste, big waves and during most of the year its skies are clear blue, an ideal contrast to take spectacular photographs.
5. Punta Uva, Cahuita
Punta Uva is located south of Cahuita, just north of the Panama border, a beach that has remained virgin due to environmental conservation laws, since all buildings in this place must remain 50 meters away from the coast. The name of the place comes from the sea grape tree that grows along the beach, an impressive place where you will live a very pleasant and calm vacation. It is famous for its impressive gardens that have some of the most exotic species in the entire nation, such as the Blue Morpho butterfly.
6. Mal País Beach, Nicoya Peninsula
This beach is the perfect place for surf lovers due to its great extension and enormous waves. It has an excellent tropical climate almost all year round and little by little it is becoming one of the favorite spots for tourists who want to forget about their problems and experience incredible rest days. The beach is predominantly rocky, but it also has large stretches of sand and lush vegetation, an excellent area for diving, snorkeling and kitesurfing.