30 years ago, on September 21st, 1988, Costa Rica made history thanks to the swimmer Sylvia Poll when she got its first Silver Medal ever in an Olympic Games.
It has already been 3 decades of that and, today, the Twitter page of The Olympic Games recalled that milestone of the Costa Rican. With a record of 1:58.67 in the 200-meter freestyle race, this exceptional swimmer climbed onto the podium and put the name of her country at the top of the sport.
Later, 8 years after that achievement, Sylvia's sister, Claudia, in Atlanta 1996, won the Gold Medal in the same event. Until now, this has been the only one gold medal in the history of Costa Rica in the maximum event of the world sport.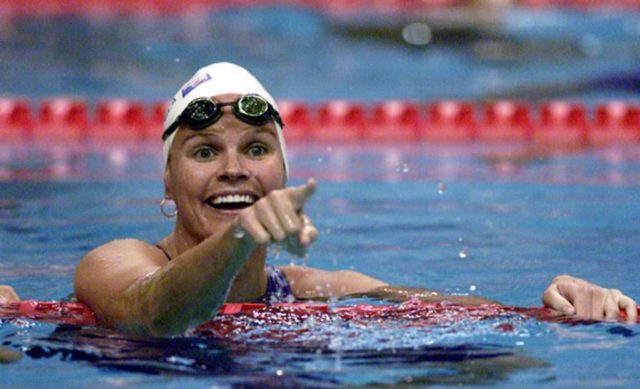 Her Brief Bio

Sylvia Ursula Poll Ahrens is a Costa Rican former swimmer and diplomat. She was the first athlete of this nation to win an Olympic medal (silver) in history, at the Olympic Games in Seoul (South Korea), in 1988 -just 3 days before her 18th birthday. Together with her sister Claudia Poll, she is considered as one of the most important icons of Costa Rican sport of all times.
Sylvia Poll was born on September 24th, 1970, in the city of Managua, Nicaragua, of German parents: Bernard Heinrich Poll and Thekla Katarina Ahrens. Subsequently, her family moved to Costa Rica in 1979 and she became a naturalized Costa Rican on March 13th, 1986.
As for her swimming career, it started when she was only 9 years old, in 1979, when she joined the Cariari Swimming Club. In 1983, his coach, Francisco Rivas, proposed her to become a high-performance athlete. And the rest of her story, you already know it.
As a career diplomat, she speaks 4 languages (German, Spanish, French, and English) with great fluency. Currently, she is the alternate ambassador of Costa Rica in Geneva, Switzerland, as a member of the Permanent Mission of Costa Rica to the United Nations Office in Europe.