Today, March 8th, we celebrate International Women's Day. The commemoration was created more than a hundred years ago to honor women workers. In 1909, the Socialist Party of America designated this day to remember the 1908 garment workers' strike in New York, where women protested against their appalling working conditions.
In 1975, as part of the 1st World Conference on Women, the United Nations (UN) universally formalized the date. Nowadays, the celebration has evolved to also support women's rights and gender equality.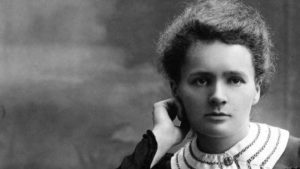 Although in Costa Rica, and in many parts of the world, these 2 issues are still controversial and remain a work in progress, women, in general, have achieved many advancements in the workplace, politics, and legally.
History is full of high-achieving women and their accomplishments:
*Marie Curie (the 1st person and scientist to win 2 Nobel Prizes)
* Rosa Parks (activist in the Civil Rights Movement)
* Malala Yousafzai (Pakistani activist for female education and Nobel laureate)
* Stephanie Kwolek (the person who invented Kevlar)
* Hedy Lamarr (Hollywood bombshell and inventor of Wi-Fi and Bluetooth technology)
Costa Rica has very good reasons to celebrate. Many Ticas, from every walk of life, have played a major role in the country's development. The group includes a plethora of artists, sports stars, scientists, politicians, educators, social leaders and beauty queens. Some have been so influential that they have become household names and achieved international recognition. Here is a list of just a few of these outstanding Costa Rican ladies and their feats.
* Francisca (Pancha) Carrasco Jiménez was a 19th-century Costa Rican heroine. She is famous for being the only woman who took an active part in the "National Campaign of Costa Rica", in 1856-1857, against the invasion of James Walker in Nicaragua. In 1856, at the age of 40, Carrasco was registered as a "soldadera" in the National Army to fight the filibusters. After her death in 1890,  a National Day of Mourning was decreed and she was awarded military honors corresponding to the rank of "General of Division". On March 8th, 2012, Pancha Carrasco was officially named "National Heroin".
* Laura Chinchilla Miranda is the 1st-ever female President of Costa Rica, from 2010 to 2014. Ms. Chinchilla has occupied several important public offices in her career. One of her achievements as a President was the lowering of crime rates in Costa Rica, including homicide and femicide.
* Christiana Figueres Olsen. The daughter of José "Pepe" Figueres, 3-time Costa Rican President, Ms. Figueres is a diplomat, anthropologist, economist, and an expert on international environmental policy. She served for 6 years as Executive Secretary of the UN Framework Convention on Climate Change and led the 2015 Paris Agreement that issued the threat of climate change. In 2016, she was Costa Rica's candidate for the United Nations Secretary-General.
* Adelaida Chaverri Polini. Arguably the 1st Costa Rican conservationist, Ms. Chaverri was a mathematician turned tropical ecologist. Among other professional accomplishments, she contributed significantly to the consolidation of the National System of Conservation Areas and the creation of the Chirripo National Park. She was considered "a renowned forest ecologist, an outstanding teacher, a devoted naturalist, an enthusiastic mountain hiker [and] a strong advocate for nature conservation".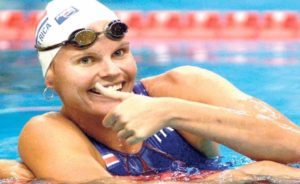 * Swimmers, and also sisters, Claudia and Sylvia Poll Ahrens are Costa Rica's 1st, and so far, only Olympic medalists. Sylvia won a silver medal in Seoul 1988, at Women's 200-meter freestyle. Claudia won a gold medal in Atlanta 1996, at Women's 200-meter freestyle; and 2 bronze medals in Sidney 2000, at Women's 200-meter freestyle and Women's 400-meter freestyle.
* María Isabel Carvajal Quesada, was a Costa Rican writer, teacher, and political activist. She is best known by her pseudonym "Carmen Lyra" and by her "Cuentos de Mi Tía Panchita", a collection of stories that is widely considered one of the best of Costa Rican children's literature. For years, Ms. Carvajal, a communist, was "made invisible" due to her political leanings. Nowadays, her face appears on the 20,000 colones (₡) bill and her works have inspired artists, playwrights, and musicians.
The list goes on and on. All in all, beyond the official celebrations and accolades, International Women's Day should be about cherishing and showing respect to every woman in your family, your community and the world at large, for all their contributions to society and for being inspiring examples to us all, men and women alike.