On March 8th, 1857, a group of textile workers made the decision to take to the streets of New York to protest the miserable conditions in which they worked. Different movements followed from that date. On March 5th, 1908, New York was the scene again of a controversial strike for those times. A group of women demanded equal pay, a reduction in working hours from 12 to 10 hours, and a time to breastfeed their children. During that strike, more than a hundred women were burned in a factory in Shirtwoot Cotton, in a fire that was attributed to the owner of the factory in response to the strike.
That day the voices of these brave women were silenced in the worst way. But his sacrifice was not in vain since from that date different movements followed each other unleashing a lute of events that marked the society and the struggle for the rights of women. It was in 1910, during the 2nd International Conference of Working Women held in Copenhagen (Denmark) where more than 100 women approved to declare March 8th as International Working Women's Day, thus achieving recognition of the tireless struggle that was carried out by thousands of women around the world. Currently, this date is celebrated as the International Women's Day.
From silence to empowerment in the world's social scene
The International Women's Day is a date that is celebrated in many countries of the world. Durin this day, women from all over the world, often separated by national borders and cultural, ethnic, linguistic, economic, political or social differences, come together to celebrate their day, contemplating a tradition of no less than ninety years of struggle for equality, justice, peace, and development. International Women's Day refers to ordinary women as architects of history and has its roots in the struggle of women to participate in society in equal conditions with men.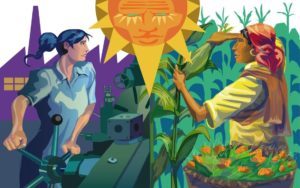 The history of women's struggle for equal conditions has been a long process to build a better and better world every day. A single moment can spark a revolution, collective actions can transform laws, creative expression can change attitudes and an invention can alter the course of history. It is these threads that weave together to propel the women's movement even in the face of obstacles.
This day is also a time to reflect on the progress made, to call for change, and to celebrate acts of courage and determination by ordinary women who have played an extraordinary role in the history of their countries and their communities.
The women's rights in Costa Rica
In Costa Rica, there were many movements like the Feminist League, founded in 1923, and pioneers in the struggle for rights like Ángela Acuña who fought for women to have rights. The suffrage could be made effective until 1950 when the right to vote for women was consecrated.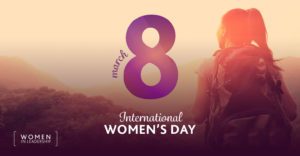 Awareness of women's rights is growing in Costa Rica; however, as in the rest of the world, there is still a long way to go. In the country, there are still issues of women's rights that have gaps but there are also positive actions, achievements, and advances, as well as challenges; some deeper than others. Costa Rica has advanced a lot in political participation, in education; there are many more women studying and graduating, representing this a great achievement of the inclusion of women in the ethnic society, efforts that are still being developed in other aspects of the struggle for women's rights.
Time is Now: Rural and urban activists transforming women's lives
This year, the International Women's Day comes on the heels of unprecedented global movement for women's rights, equality, and justice. Echoing the priority theme of the upcoming 62nd session of the UN Commission on the Status of Women, International Women's Day will also draw attention to the rights and activism of rural women, who make up over a quarter of the world population and are being left behind in every measure of development. We all should join this movement to transform the momentum into action, to empower women everywhere, rural and urban, and to celebrate the life and struggle of activists who are working relentlessly to claim women's rights and realize their full potential.
Without rural women and girls, rural communities and urban economies would not function.  Women are among the people most likely to be poor, to lack access to assets, education, healthcare, shelter and other essential services, and to be hit hardest by climate change. On almost every measure of development, rural women, because of gender inequalities and discrimination, fare worse than rural men or urban women. It is for this reason that this year the situation of rural women will be the focus of the campaigns of International Women's Day. Knowing and being informed of the realities that these women live, are the first step for the awareness of the world society, to thus join everyone in the fight against this injustice.
Every year, there are more people -both men and women- who join the fight for gender equality. Beyond the search of justice for women, it is about the construction of a better world, so both women, protagonists of this effort, and men, indispensable allies, and partners for the construction of an ideal equalitarian world must be part of this process of change. Let us join efforts to achieve this beautiful dream, celebrating the International Women's Day together!