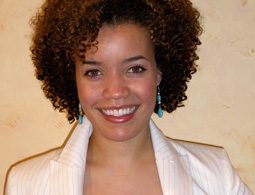 by Lance Harrell [Editor]
The Costa Rica News is delighted to welcome to our family, Sydney R. Lawson.
With a flare for finding unique vacation spots and restaurants, she is a great contributor to our Travel & Leisure section. During undergraduate school at the University of Michigan, Sydney developed a great passion for traveling when she spent a semester abroad in Madrid, Spain. After graduating college in 2007 with a degree in English, Sydney worked in public relations as an event planner and media spokesperson for the "got milk?" Campaign. She conducted live TV and radio interviews across the U.S. and discovered hot spots in cities as rural as Fargo, ND and Waco, TX. She has explored a lot of interesting places and is continuing these adventures in Costa Rica. Sydney is a music lover and with her guilty pleasure for celebrity news, she is also an asset to our Celebrity Watch and Entertainment segments.
If you would like to contact Sydney you can find her information on our Contact page.
Welcome Sydney!