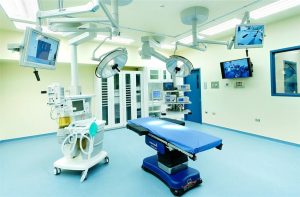 Costa Rica News – Although the country has about 500 thousand foreigners, the Social Security Fund (CCSS) has no updated figures on what the cost of care for this population and expense that implies for the CCSS, especially for those who do not listed to receive medical services.
The latest study on the subject was held in 2010. The estimated CCSS costs have increased in the past two years because the new Immigration Act requires foreigners to have a health coverage policy.
Miguel Cordero, representative of the department of special coverage of the Social Security Fund, said that this summer they will implement software tool that will do this calculation immediately. "We will improve the billing control and centralization of information … This system does not exist at this time," he said.
Continuing, "We have no distinction, what is the state of mind of the individual insurance, the level of the Social Security Fund medical centers do carry such details," he added.
Currently, foreigners must pay to the CCSS for service, however, when they are unable to do so and are treated in emergencies, this cost is borne by the State.
In 2011, the Directorate of Immigration, issued a report stating that about 52 thousand people of foreign labor evaded payment of Social Security contributions.
The Costa Rica News (TCRN)
San Costa Rica