It would almost be malpractice for any writer with a platform and any connection to the dental industry to not take a moment to pay tribute to Mary Tyler Moore.  Who could turn the world on with a smile?  She could.  Who could take a nothing day and suddenly make it seem all wild?  She could.  And the world will no doubt miss her and her infectious smile dearly.  I wish her family the best and am confident Mary is now comfortably in Heaven. If anyone was poised for Heaven, it was Mary; and if anyone could make it a better place, she probably already has done so.  But her passing made me reflect on her career, and the impact she had on the careers of people she influenced in both Journalism and Cosmetic Dentistry.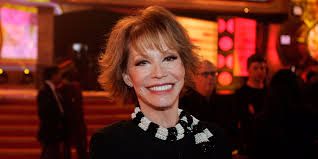 I do not know much about Mary Tyler Moore, but I do know she remains a fond memory of my childhood.  Even though the Dick Van Dyke (where Mary Co-Starred) and Mary Tyler Moore Shows were for more mature audiences, they were enjoyable even for us very young kids at the time.  They were very animated people, and I remember both of their smiles vividly…they were amazing.  And their portrayal on television helped many grown-ups sort thru their own lives as they struggled with racism, sexism, ageism, and other controversial matters.
TIP: Get our latest content by joining our newsletter. Don't miss out on news that matter in Costa Rica. Click here.
The Mary Tyler Moore Show was centered around Journalism, and no doubt Mary inspired many to pursue that profession.  But as a dental buff and casual observer of human nature, my guess is Dick Van Dyke and Mary Tyler Moore also had an impact on Cosmetic Dentistry, if be it only in a roundabout way.  When you see smiles like those you just want to smile yourself.  And once you have something like those smiles to aspire to, they may get you thinking about the benefits of having your own beautiful smile.  And of course, that can only lead you to one place…a Cosmetic Dentist.
Cosmetic Dentistry was in its infancy stages back in the 70s when Mary Tyler Moore was breaking glass ceilings, winning Emmys and making the world smile more than it ever had before.  Dental Tourism for all practical (modern) purpose had not even been discovered, but now is growing faster than ever before – in part due to people seeking less expensive Cosmetic Dental solutions.  Yes, it may be a great leap to go from the Twin Cities to Costa Rica, but sometimes icons like Mary can make that type of bridge a bit more plausible.
Whether or not Mary Tyler Moore deserves credit for seeding both the Journalism and Cosmetic Dental industries is academic, but I will tip my hat to her as I believe to a certain degree she did.  So, thank you, Mary, for all the smiles, great acting and entertainment you provided, and all that you did for Journalism, Cosmetic Dentistry, Dental Tourism, and News.  We will miss you.
Please send comments to [email protected], all good wishes, condolences and flowers to Mary Tyler Moore's surviving husband, Dr. Robert Levine; and donations in her name to the causes Mary supported including the Juvenile Diabetes Association and those centered on animals.