The frequency with which helicobacter pylori infection occurs in Latin American countries is high and Costa Rica is no exception, since, currently, between 60% and 70% of the population has been exposed to this bacteria.
Helicobacter pylori is a bacteria, it has different types or strains and its reservoir is the human stomach.  It can cause various diseases such as ulcers, gastritis, lymphomas – which is a type of cancer in the lymphatic cells of the stomach – or gastric cancer.
"Of these strains, there are some that are more aggressive in infecting the person and in turn, there are some people who have certain genetic variants in immunity that make them more likely to be colonized and affected by this bacteria," explained Dr. Christian Campos Núñez, specialist in gastroenterology and digestive endoscopy.
The specialist reinforces that the condition is common in medical consultations and the proportion is even higher if we consider diseases related to this bacteria such as ulcers, atrophic gastritis, metaplasia and cancerous conditions.
The bacteria begins to manifest itself, in some cases, with very variable symptoms, but in others it may not even present symptoms and do not develop severe lesions. Others, without presenting symptoms, do develop ulcers, lymphomas or cancer at a certain stage, while there are people who from early stages present many symptoms such as pain in the upper part of the abdomen, burning sensation, food intolerance, nausea, loss of appetite, among others.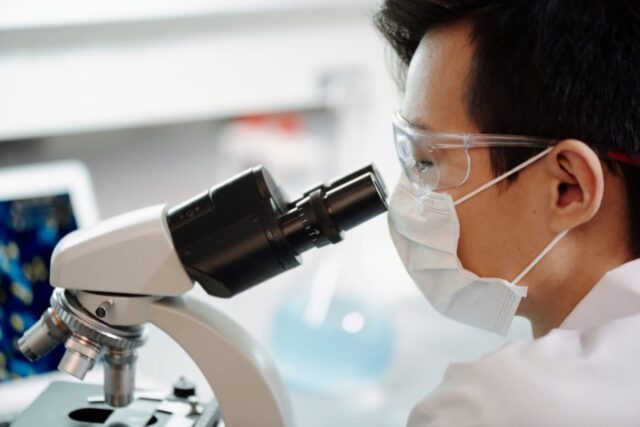 Can it be prevented? 
For Dr. Campos Núñez, this is possible with the proper implementation of hygiene measures such as correct hand washing, mainly. Furthermore, he believes that this bacteria can be eradicated.
"In most cases the bacteria can be eradicated. We win the game with timely attention, investigating the corresponding information so that the most appropriate treatment scheme is used for each case and it is of utmost importance that the patient fully complies with the treatment, in addition the medical staff must improve the record. of treatments and verification of eradication, for which there are various tests that are available today in all regions of the country," concluded Dr. Campos Núñez.
 This topic will be presented at the gastroenterology symposium by the Association of Specialists in Gastroenterology and Digestive Endoscopy in Costa Rica, within the framework of the fourth day of the National Medical Congress, organized by the College of Physicians and Surgeons.  During this day, talks will be held at symposiums such as Ophthalmology, Digital Health, Nephrology, Neurosurgery, Obstetrics and Gynecology, Pediatric Surgery, among others.
 These symposiums will address topics such as:
– Endoscopic options for the management of obesity
 – Data-driven medicine: use of artificial intelligence in healthcare and health management
– Anemia in childbirth
– Obesity in pediatrics.