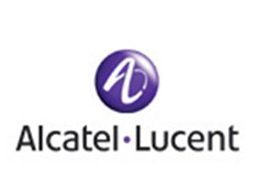 by TCRN Staff
The French company Alcatel is required to pay ¢5,600 million as a form of social redress to the community for the alleged payment of bribes to public officials.
TIP: Get our latest content by joining our newsletter. Don't miss out on news that matter in Costa Rica. Click here.
The Attorney General's Office said Friday that a Criminal Court judge for the Second Judicial Circuit of San José endorsed, on 24 February, the settlement agreement established between that body and the phone company.
From the judge's approval, Alcatel-Lucent had 15 calendar days to make the deposit. This took place on March 9 in the single account of State Farm Credit Bank of Carthage.
Attorney General Ana Lorena Brenes said already confirmed the deposit and was told the hierarch of Finance.
"In addition, we respectfully request you to consider the possibility, under the concept that money has been received, that the final destination of this is definitely beneficial to the interests of the community. Expect to invest in projects that have a direct impact on the people," he added.
Moreover, the Office maintains the civil suit for damages, for social harm against the other defendants in the case ICE-Alcatel. This implies that, in the discretion of the Attorney General, the payment of the French telephone does not benefit the rest of those involved.
Former President Miguel Ángel Rodríguez (1998-2002) was one of the defendants in that case.
The trial of this case will begin on April 13th at the Criminal Court of the Second Judicial Circuit of San José.