By German Carias
Like virtually all of his predecessors, U.S. President Donald Trump has an ambitious policy agenda.
And also like virtually all of his predecessors, Trump wants to at least get the ball rolling on the bulk of his policy agenda during his first 100 days in office.
It should be noted that many people view Donald Trump as handicapped by multiple factors which could affect his administration´s ability to get much of his agenda passed.  The most obvious factor being that Donald Trump is the only U.S. President elected since WWII to have a job approval rating below 50 percent at the outset of his tenure. This is coupled with the fact that his popular vote percentage margin was also the worst amongst modern U.S. leaders.
Donald Trump has attempted to mitigate these facts by claiming that polls indicating he has a low job approval rating aren´t accurate. However, Trump has not provided any evidence to substantiate his claims that such polls aren´t reliable, thus discrediting himself. Trump has also claimed, without any substantiation, that millions of illegal immigrants voted in the 2016 Presidential election, and, that if one excluded such votes, he would have won the popular vote.
However, a recent poll conducted by www.pollingreport.com (between February 2-6, 2017) reveals that only 28 percent of Americans agree with Trump´s assertion that 3-5 million non-citizens voted in the 2016 Presidential election. Trump´s apparent lack of a mandate certainly has the potential to stymie his legislative agenda and his nominations to key posts. On the other hand, the fact that Donald Trump´s own Republican Party holds a majority in both chambers of Congress (including a substantial majority in the U.S. House of Representatives) makes it easier for him to pass his agenda and get his nominations confirmed.
While it is true that much of Donald Trump´s agenda lacks widespread public support, it is only fair to point out that some of his policy proposals do in fact garner the approval of the majority of the American electorate. A keen example of this is President Trump´s proposal to boost federal infrastructure spending. Another recent poll indicates that a whopping 89 percent of Americans support increased federal spending on infrastructure compared to only 9 percent who oppose this policy proposal (with the remaining 2 percent being undecided).
Another Trump policy proposal which enjoys widespread public support is Trump´s promise to renegotiate trade deals. A recent poll unveiled that a full 60 percent of voters favor the President renegotiating major trade deals even if doing so results in consumers paying more for products. It should be noted that Donald Trump´s rhetoric on the campaign trail which advocated some protectionist policies in regards to international trade served as a sharp contrast to every other GOP Presidential candidate during the past half century, who all advocated free trade policies.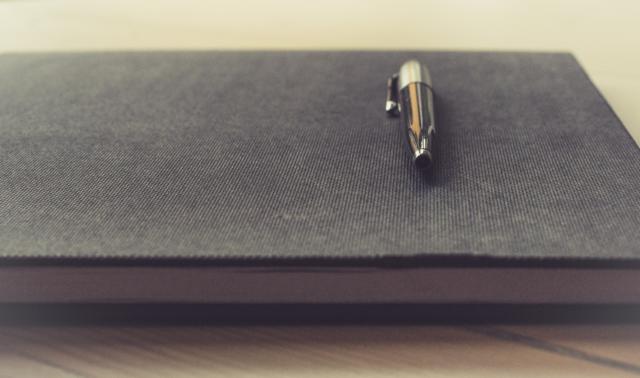 Also, while it is true that many of President Trump´s cabinet nominations have been controversial in nature and concomitantly received only narrow public support, this has largely not been the case for Trump´s arguably most important nomination. Namely, Donald Trump´s nomination of Neil Gorsuch to fill the vacancy on the Supreme Court which resulted from previous Supreme Court Justice Antonin Scalia´s February 2016 death. Such a nomination has enjoyed for the most part widespread public approval.  The same pollingreport.com poll mentioned above unveiled that a full 50 percent of Americans approve of Neil Gorsuch´s nomination to the SCOTUS with only 30 percent opposing the nomination (and the remaining 20 percent being unsure). Furthermore, the same poll showed that an overwhelming 65 percent of Americans think that Senate Democrats should allow a vote on Neil Grouch's nomination, with only 25 percent of the U.S. public expressing a desire for Senate Democrats to block such a vote (11 percent of respondents indicated that they weren´t sure about the matter).
When it comes to Donald Trump´s policy proposals to protect the United States from terrorism, particularly as it relates to Muslims, U.S. public opinion is more evenly split, in general, though not always.
Somewhat surprisingly, an early January poll taken just a couple weeks before Trump´s inauguration revealed that Americans support Trump´s proposal requiring immigrants from Muslim-majority countries to register with the federal government by a 53 – 41 percent margin. However, when it comes to Donald Trump´s initial campaign pledge to temporarily ban all Muslims from other countries from entering the U.S. (Trump initially expressed support for this policy in December 2015), a recent poll taken on February 1-2, 2017 revealed that Americans oppose this idea by a 19 – 75 percent margin.
However public opinion in regards to Donald Trump´s actual policy of temporarily suspending all travel to the U.S. by seven Muslim-majority countries (for a period of 90 days) has been roughly evenly split. While initial polling demonstrated that the plurality of Americans actually supported such a policy, more recent polling indicates that Americans oppose such a policy by a narrow 46 – 51 percent margin.
And when Americans were recently asked the more broad-based question in regards to whether or not they think Donald Trump´s policies overall will make the country more safe or less safe from terrorism, 40 percent of respondents said more safe, 41 percent said less safe, 16 percent said that they wouldn´t make a difference, and 3 percent indicated that they weren´t sure (www.poliingreport.com – February 2-6, 2017).
Combatting illegal immigration was one of the key aspects of Donald Trump´s presidential campaign, and it encompassed both a proposal to build a wall along the southern border between the United States and Mexico as well as a pledge to deport all undocumented immigrants. Recent polling shows that 59 precent of Americans oppose Trump´s idea to build a wall along the southern border while only 38 percent support the idea. And Trump´s mass deportation proposal is even more unpopular, with only 22 precent of the U.S. public supporting it in contrast to an overwhelming 74 percent opining that illegal immigrants who are currently living in the U.S. should be allowed to stay (the remaining 4 percent are unsure).
In regards to healthcare, Donald Trump made the same pledge that all of the GOP candidates did. Namely, to repeal and replace Obamacare. A mid-January poll taken right before Trump´s inauguration showed that a narrow 48 – 47 precent plurality of Americans actually approve of Obamacare (www.pollingreport.com). And more recent polling reveals that only 46 percent of Americans support repealing Obamacare compared to 50 percent who oppose its repeal.
And the final component of Trump´s policy agenda that recent polling has focussed on is one of long standing interest for the American right – increasing domestic energy production. But by a 40 – 50 percent margin, the U.S. public actually opposes President Trump´s recent executive orders to authorize the building of both the Keystone XL and Dakota Access oil pipelines.
It will be interesting to see how Trump´s key policy proposals continue to shift in the public's eye as his administration continues to morph and take shape.