Sometimes life hurts. And sometimes it shakes so hard it seems hard to get back up. And it is that when we experience a painful event we are somehow pushed into intense emotional processes. Some processes in which we have entered due to the inertia of reality, but for which, if we want to get out of them, we are going to need a lot of strength. Otherwise, it will be bitterness and pain that consume us.
In fact, staying stuck in pain is a personal choice. And so, anchored in suffering, we avoid the inner journey that culminates in acceptance, in the serenity of understanding and in personal development.
TIP: Get our latest content by joining our newsletter. Don't miss out on news that matter in Costa Rica. Click here.
"Pain is not to make you suffer. The pain is to make you more aware. And when you are aware, the misery disappears."
-Osho-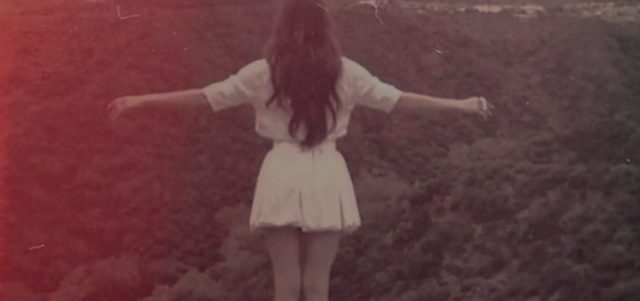 Pain is inevitable but suffering is optional
Both pain and suffering are part of life. It should be noted that we often use these two terms interchangeably. However, in order to manage them properly it is important to understand what differentiates them.
Woman suffering in silence
Pain, in its psychological dimension, is an emotion that can arise in certain situations or problems. It affects physically, emotionally and mentally and lasts until the person can recover. In this sense, pain implies acceptance and being in contact with what we feel. It should also be noted that the time it lasts is proportional to the magnitude that the event that produced it has for us.
"Once the pain passes, we tend to forget about it. In any case, advances in science, thanks to anesthesia and analgesia, have caused us to be less accustomed to pain than our ancestors. This is a fact that justifies the fact that we fear him more and more".
On the other hand, suffering goes one step further. When we are unable to accept reality and continue with our lives that is when suffering arises. This state will lead us again and again to thoughts and emotions that will keep us out of balance and that can make us sick. Thus, suffering would be an unnecessary consequence of pain.
"In the middle of winter, I finally learned that there was an invincible summer in me".
-Albert Camus-
It should be noted that suffering acquires much more intensity and duration than emotional pain, and can last indefinitely. For example, grief is inevitable with the loss of a loved one. In the event that this wound fails to heal and close, that is when suffering arrives. The latter prevents the possibility of acceptance and growth.
Growth through pain
Post-traumatic growth occurs when the person accepts what happened and reconstructs her beliefs. It is a process similar to when a person has to rebuild her house after an earthquake. After a painful event we access the opportunity to think about how we want to rebuild our lives.
On the other hand, these new beliefs that we are annexing to our schemes also promote the development of resilience. In the same way, during this reconstruction process, the person usually discovers strengths and characteristics of their own that they did not know before.
"Find a place within you where there is joy, and that joy will erase the pain".
-Joseph Campbell-
And it is that in reality, nothing has the power to make us unhappy except our own attitude. According to psychotherapist Joan Garriga, any loss can become an opportunity to grow as people, to lighten up and let go of attachments and identifications.
Likewise, the great risk of painful processes is that of not overcoming them and installing oneself in existential positions that feed suffering: complaints, victimhood, revenge, rigidity, pride… In this sense, it should be noted that pain is a process inherent to existence and it is important to grow and understand what we participate in in a more enriching way.
"I have been a lucky man in life, nothing was easy for me".
-Sigmund Freud-
And along the way everyone learns…
Every one especially learns about what is painful and can ultimately cause suffering. When we contact the most heartbreaking pain, we become aware of our fragility at the same time that we place ourselves in a position that allows us, like no other, to know our greatness, our value.
Woman walking barefoot down the road
And it is on the way where one learns that everything changes and that the sun always rises after the sky is cloudy, with the beauty and strength of new dawns. And it is here when we discover the strength that lives within us, overcoming a painful path and the inertia that has pushed us to travel through it.
In the path of pain, it is also observed that from chaos a new order always emerges; a new order that has integrated learning and experience to continue advancing. Each time with more lightness, each time with more wisdom, each time with more serenity and awareness that times of pain have the potential to be times of great transformations… and, why not, of great opportunities.
"The most beautiful people I have met are those who have known defeat, known suffering, known struggle, known loss, and have found their way out of the depths".