No electricity seems to be a big problem normally. That usually means no clean laundry, no hot showers, and worst of all, no Netflix. What if we told you that wouldn't be a problem anymore. That you could survive, and be even more relaxed. All these absurd ideas are correct, and all you have to do is drop by the Osa Peninsula in Costa Rica for a week.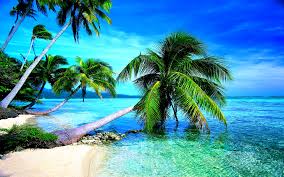 To explain a little more, we have to take a little jaunt down one of its gorgeous sandy beaches. To our left, we can see the clear blue ocean water of Golfo Dulce, and on our right the untouched tropical forests of Matapalo, south of Puerto Jimenez. It doesn't take long to know our time will be well spent.
The Matapalo area
The Matapalo area is a big supporter of green energy and building techniques. It gives a whole new meaning to eco-building. Many locals have built this way for generations, and continue to today. The majority of the area is without electricity, and to compensate,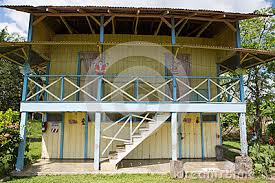 expats and locals have resorted to solar and hydropower options, contributing to the eco-tourist experience. The building techniques are crucial as well, using local materials and old building ways make the structures that much more efficient.
These structures happen to be some of the most gorgeous around, such as beautiful cabins and lodges made from teak and other local woods. Being without power, many use lanterns and other sources of light. Also, it is not uncommon to see many of the locals riding their biking or horseback riding as a regular form of transportation. All of this adds to a little slower way of life. Who doesn't want to slow down a bit when life seems to be going so fast?
The people of Osa Peninsula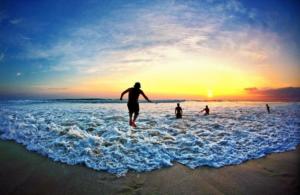 There is an indigenous population in the Peninsula called the Guyami, who are not known to many. They have a profound relationship with nature, and pray for its well-being. Their lives intertwine with the natural world around them, giving them a balanced life. They welcome visitors with open arms, and even hold tours. Not many cultures from hundreds of years ago are still around, so be sure to check out the Osa Peninsula Activities and Eco-tourist Attractions.
But what more is there to do?
Seeing that the area is so beautiful, a good start would be in the Golfo Dulce.  According to the locals, whale and dolphin watching can be breathtaking.
Many small tourist companies offer whale watching tours. It's not uncommon to see pods of whales in the Gulf, and sometimes more than one and even all year-round.  So it is safe to say that you will see some of these beautiful creatures ranging from humpback whales to bottlenose dolphins.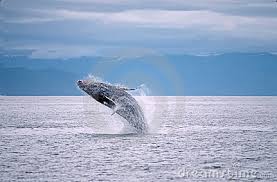 We interviewed a local man from Golfito, who has grown up around and visited the Osa Peninsula. He offered an excellent review of the area. Commenting that his favorite things to do when visiting are whale watching and visiting the fantastic beaches. Horses offer an excellent way to get around the robust Peninsula's black and white beaches, and endless rain forest gives you a real sense of what nature is. If you are more into relaxing, the beautiful buildings mentioned earlier come in the form of cabins, lodges, and are stunning eco-friendly.
When you are here, it is also good to stop in and check out the biodiversity of its national parks and surrounding areas. Animals envelop the area, snakes and tree frogs, monkeys and jaguars, toucans and macaws. The diversity includes too many to name, and that is why it is best to hire a guide to get the most out of your trip and not get lost.
Osa's Centerpiece: Corcovado National Park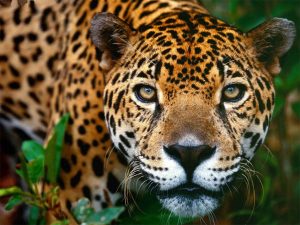 Corcovado National Park alone is 424 square kilometers, encompassing three-quarters of the Osa Peninsula. One of the rarest sightings, and most dangerous on the Peninsula, is that of the Jaguar. Only a few have seen it face-to-face, and with a diminishing population, it is getting harder. Now with volunteer efforts, it is being helped. Such programs offer an opportunity to tour the Peninsula, and aid one of the most endangered animals in Costa Rica.
The creepy crawlies of this beautiful area can incite fear or fascination. Arachnids (spiders) and scorpions tend to be in this region, and one of the most famous being the Pica Caballo (Horse Biter). The venom is said to knock out a horse, so look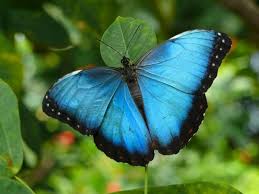 out. Of course, the common scorpion also.  There are several different types, but the good news is that they are not extremely poisonous, only painful. Butterflies are also abound in the Park, with hundreds of different colors and wing spans. The blue morpho butterfly, a vibrant cyan blue, is part of this vast collection being one of the biggest you will see. It ranges from 7 centimeters all the way to a whopping 20 centimeters in width.
The diversity and beauty of this region truly is incredible. Only the experience of actually coming and exploring this amazing region can you adequately see for yourself. The people, culture, and biodiversity are all a big part of the experience.  This leaves you with the question – where has this place been all your life?
Contact us for more information on what to see and do while in Costa Rica.