Being one of the most popular games in the modern world, poker has different versions and different forms. Online poker has become a widely popular activity that millions of people engage into daily. Poker rooms provide such people with safe places for playing — however, playing is one thing, but actually creating your own poker room is much more difficult, even if profitable.
If you're interested in launching a successful poker platform, you'll have to cooperate with a professional software developer that specializes in the sphere of gambling. They'll ensure that you have the best poker room software — for example, you can see an example of a good poker package here evenbetgaming.com/products/poker/features. EvenBet is one of the best software providers with years of experience that any person interested in creating a poker room will find useful. So, what kind of poker room software is there?
TIP: Get our latest content by joining our newsletter. Don't miss out on news that matter in Costa Rica. Click here.
Poker Room Software for the End Customers
The majority of top software providers, including EvenBet, offer a turnkey type of online poker room that has all the necessary features for the platform's owner's clients. They include the following:
Different types of poker client applications;
Effective payment systems integration;
Enhanced safety scripts.
Poker room visitors will be able to choose between desktop client, mobile application, and web client. With the former two clients, they'll have to download special apps while with the latter, a simple browser will suffice for entering the room. There are different payment systems, such as VISA, Master Card, PayPal, etc., with various kinds of currencies for better convenience.
Safety protocols are well-developed when presented by top software developers, with EvenBet being one of them. They offer excellent anti-fraud and anti-bots systems that work in every poker room to eliminate the smallest chance of deception. Random numbers generator is established in each room for the same reason.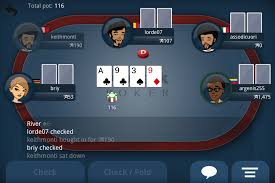 Poker Room Software for Staff and Owners
Good providers such as EvenBet present their clients with the best back-office software to facilitate poker room management. The settings scripts are so convenient that every operation the manager has to undertake takes just several minutes. With their help, it's possible to retrieve the required data on the number of online users and users in general, as well as information about profits and room's growth margins.
In particular, the staff can change jackpot and bonus options, view players' profiles, kick and blacklist those who break the rules, manage all transactions and redeem codes, and monitor rooms personally to enhance safety even further. All these functions are easily available through the poker room software package provided by top companies. Thus, such software package is useful both for owners and for players.
Online poker room software can be divided into the software for customers and for the platform's owners. Organizations like EvenBet ensure the best quality of software for their clients and end customers. Safety, convenience, and user-friendliness are guaranteed to make the experience of every client with online poker room positive.