The Banco Nacional (BN) and the online payment firm PayPal announced last Thursday, April 26th, an alliance to facilitate electronic commerce in Costa Rica, thus allowing companies to use an internationally recognized system to send and  receive payments in a faster and easier way.
Although e-commerce has grown in the past years, internet sales have faced several limitations in Costa Rica, especially when it comes to receiving payments from abroad.
TIP: Get our latest content by joining our newsletter. Don't miss out on news that matter in Costa Rica. Click here.
Until recently, companies interested in selling their products internationally were required to open a US bank account.
However, this process could take up to two months, and transferring funds to the local bank was also a complicated and expensive process, which represented a burden to most business.
According to both PayPal and the BN, their goal is to provide a solution to this problem, as well as provide ways to improve Costa Rican e-commerce.
Currently, PayPal has an estimate of 110 million users in more than 190 countries. Its alliance with Banco Nacional (BN) will contribute to consolidate the firm as the leading online payment method in Latin America.
With this agreement, Costa Rican companies and entrepreneurs will be able to:
–          Sell their products to all PayPal users without the need of having a US bank account
–          Receive payments from internet sales directly into their BNCR account five days after the transaction has been completed
–          Send payments using their local bank account (BNCR)
–          Reduce the amount paid in commission fees when receiving payments from another country
Both the BN and PayPal indicated that the service is completely safe, and no financial information will be released about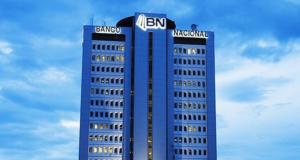 the transactions made by users.
The BN stated that the service will be available in mid-May through their BN Internet Banking platform, though companies can begin to request the service as of now.
Those interested in this service are required to have a PayPal account and a BN account with access to the Internet Banking platform through BN's security token.
It is no necessary for people to go to the bank to request it directly, since the registration process can be fully completed online.
The BN is certain that this alliance will provide great business opportunities for new Costa Rican companies and entrepreneurs.
Meanwhile, existing companies will be able to implement a Web application that can easily integrate with PayPal.
The Banco Nacional is the first bank to create an alliance with PayPal in Central America.
If you do not have a PayPal account yet, you can register at www.paypal.com/cr.
For more information you can also contact a BNCR executive at any of the branches though out the country.