The Internet service in Costa Rica has been significantly improved recently. Now people can access better-streaming video and audio services and have a more stable Internet connection. However, with a higher quality of Internet connection, comes bigger opportunities for hacker activities. Nowadays the network is full of vulnerabilities that make it ideal for scammers to access users' sensitive information.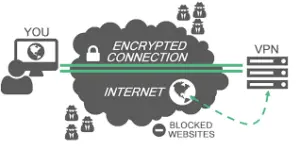 Costa Rica is a country with good opportunities for malefactors, who can easily hack a user's Wi-Fi and steal his banking credentials. They can also develop an attack via email phishing in order to steal the most private and secure information of a person. Hopefully, there're some reliable measures that are able to protect a user against cyber threats and data theft, and a VPN is one of them. On such websites as surfshark.com, you can find a lot of useful information about this technology.
Undoubtedly, it's extremely vital to hide personal information on the Internet from prying eyes. Today not only hackers but ISPs, governments and even browsers can simply reveal any desired information. Actually, there are three main tools that are able to mask users' data on the Internet private.
The first measure that worth mentioning is proxy servers. In simple words, proxy servers are computers in the web that redirect web browsing activity. When a user connects to another server, this server will undoubtedly "see" an IP address of a user. However, with a proxy, a user's online request will be rerouted. First, an Internet request goes to an ISP, then to a proxy server and only then to the desired destination. Proxy servers are also free of charge. There're a lot of websites providing lists of free proxies.
Another popular measure to stay private on the Internet is the Onion Router or just Tor. It was released as open source free software by USN to hide their real IPs and protect sensitive information while conducting missions. Tor is a multi-proxy network that uses the connection of other Tor users, encrypting data several times. Moreover, a data path is never the same as Tor uses more than 5000 ways to send user's data request. Tor is also widely used in the countries where the government closely monitors their residents' online activities. The Onion Router is a perfect way to avoid a metadata collection by corporations or governments.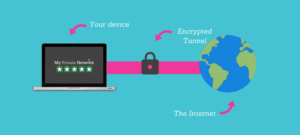 The last efficient way for safe Internet connection is a VPN. It has quickly established itself as the most reliable tool to protect personal information and stay secure on the Internet. A VPN was originally developed for big companies. Actually, it was designed for employees who worked remotely. These days VPN providers are available for every individual user. Unlike a proxy server, a VPN not only hides data but encrypts it as well. The information is encrypted by PPTP, L2TP/IPSec, IKEv2 or other protocols. The most advanced providers on the market use extremely robust 256-bit encryption. Such a method of encryption is not hackable even for the fastest computer in the world.
Today it might be difficult for a regular user to choose between VPN providers. However, it's not recommended to use free VPNs as they raise some questions in terms of reliability.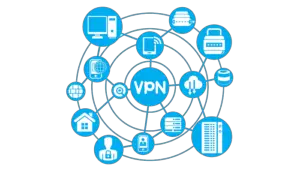 These solutions will undoubtedly help an individual user to gain internet privacy in Costa Rica. However, the best way to protect data is to raise public awareness in the area of cybercrime in the country.