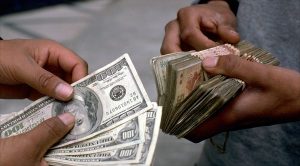 A New York court is pressing charges of money laundering and conspiracy to an American who was one of the partners arrested along with two Costa Ricans in New York, in August 2012.
The prosecutor's investigation indicates that the two Ticos that wanted to enter the United States with a sum of money exceeding $ 10,000 in cash
The law definition in part states that, suspects "intentionally and knowingly combine, conspire and allied among themselves and with others to commit the crime of money laundering".
The Ticos are identified as Luis Alejandro Giralt Apestegui, 35, and Carlos Manuel Chinchilla Jimenez, 39.
These two men are currently detained at the Metropolitan Correctional Center in New York. Allegedly the Costa Ricans participated in implicated corporations and millionaire in a Guanacaste project.
The Consulate of Costa Rica in New York said that a third Costa Rican, a naturalized U.S. citizen, identified as Francisco Delgado, managed to gain bail a few weeks ago.
The other two Costa Ricans, the consulate said the latest information they are still detained and that they currently have no application for bail.
Under the Code of Laws of the United States, prosecution can lead to as sentence of up to 20 years in prison.
The same code sets the imprisonment term of 10 years anyone participating in a monetary transaction over $ 10,000.
Costa Rica has beefed up its monitoring of money laundering activities, but the State Department said that although some progress in money laundering had been made in Costa Rica's, including the latest law aimed at increasing international tax transparency and monitoring, but there are still several barriers and obstacles impeding investigations and the prosecuting of money laundering offenses.
The Costa Rica News (TCRN)
San Jose Costa Rica