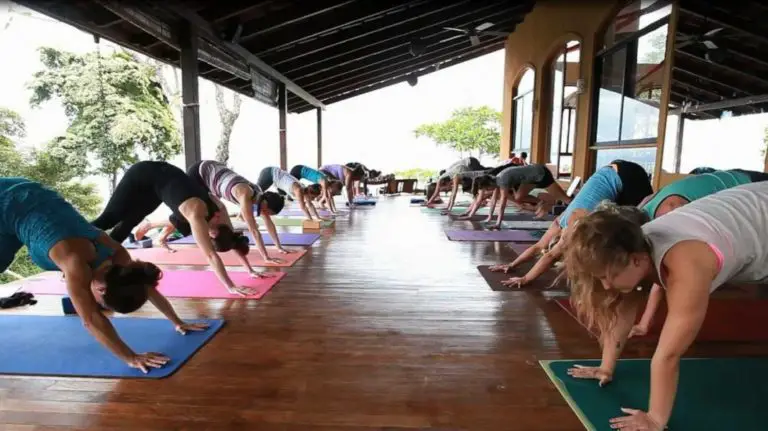 The National Yoga Festival will be held from the 30th of July until the 31st of July
For two days, yoga will be the main event in a big celebration that will revolve around this discipline. The 30th and 31st of July from 9:00 AM to 9:00 PM the facilities of La Casa Libanesa on Paseo Colón will be the stage for the 8th National Yoga Festival, even though the celebration will really begin on the 29th with free classes in different centers of the country.
TIP: Get our latest content by joining our newsletter. Don't miss out on news that matter in Costa Rica. Click here.
Details:
What? 8th National Yoga Festival
Where? Casa Libanesa on Paseo Colón, 50 meters east of Torre Mercedes
When? 30 and 31st of July, 9:00 AM to 9:00 PM
Tickets? 3,000 colones general; 5,000 colones for two day pass; 2000 colones for kids and retired persons
For more information call 2224-5691. 
Furthermore, during the festivities they will be selling products linked to yoga and there will be artistic presentations as well as musical concerts. The festival is organized by the Costa Rican Yoga Professor's Association (ACPY) with the objective of spreading the practice of yoga and making it more accessible. The festival has matured over eight years and has a new dynamic and movement this year. The space can hold up to around 150 people, and is totally covered so that classes will be uninterrupted and enjoyed rain or shine.
During the festival they will be collecting funds to finance projects that the association does in zones with socioeconomic difficulties. They promote the festival as a mass event to get people together around yoga that love all of the benefits it brings.
Source: larepublica.net