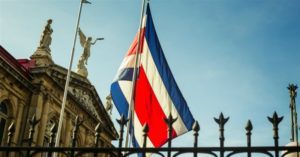 After a quiet election day in which the ticos demonstrated their great civility and their love for democracy only 2 of the 13 candidates registered on the Supreme Elections Tribunal will have the opportunity to take over the current president Luis Guillermo Solis and become the new elected President of Costa Rica.
With more than 80% of votes counted Fabricio Alvarado, representative of the National Restoration Party, was leading with 24.79 percent followed by the official candidate Carlos Alvarado at 21.76 percent. The 3rd place of the vote was obtained by Antonio Alvarez Desanti of the National Liberation Party (PLN) with 18.65%. Under Costa Rica's electoral rules a 2nd round takes place if no candidate reaches 40% support in the 1st round. This runoff vote is due to be held next Holly Sunday on April 1st.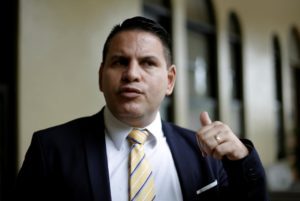 During the electoral process of this Sunday, the seventeenth votes made in the country since the political constitution of 1949 is in force. The vice presidents of the nation and the deputies of the Congress were also elected. According to  Luis Antonio Sobrado, President of the TSE, the final results will be announced during this Monday, February 5th, while the final count of deputies would be presented on Tuesday.
Official Results
Fabricio Alvarado, National Restoration Party (PRN) with a total of 477,342 votes That represent 24.79% of the votes counted.
Carlos Alvarado, Citizens Action Party (PAC) obtained 418,875 official votes for a percentage of 21.76%
Antonio Alvarez Desanti, National Liberation Party(PLN) with 358,989 votes representing 18.65%
Rodolfo Piza, Social Christian United Party (PUSC) with 309,236 votes 16.06%
Juan Diego Castro, National Integration Party (PIN) 182,516 votes 9.48%
One of them will be the next Costa Rica's President
Fabricio Alvarado, is a journalist, preacher and Christian singer, from the evangelical National Restoration Party, founded in 2005 by dissidents of Costa Rica's historical Christian party Costa Rican Renewal. Fabricio Alvarado recently vaulted into the top in opinion polls after he openly opposed same-sex marriage, denouncing the Interamerican Court of Human Rights ruling calling on Costa Rica to give civil marriage rights to same-sex couples, which nearly two-thirds Costa Ricans also stand against.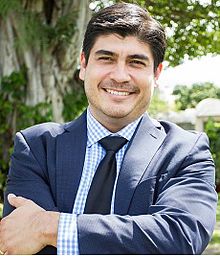 The ruling party candidate, Carlos Alvarado Quesada is a writer, journalist, political science graduated and former Minister of Labor and  Minister of Human Development and Social Inclusion under the current President Solis Rivera.Alvarado Quesada, contrary to his antagonist has manifested to agree with the equal marriage.
The elections of the next April 1st will represent the 7th time in the electoral history of Costa Rica which is needed a second Round and the first time in which representatives of the PUSC  or  PIN, the 2 traditional parties, will not attend.