By TCRN Staff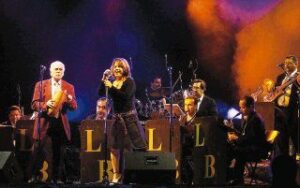 Lubin Barahona Orchestra has just released a new album for the holiday season. Called De todo un poco, it features a mosaic of Christmas songs and a combination of other rhythms. Vocals are provided by Norma Arguello, Juan Garcia, Hernan Corao and Ronald Alfaro, and also features the voices of two special guests: Alexander Ulate and Rafael Perez.
The collection includes the songs Come to my house this Christmas, White Christmas, Merry Christmas, This Christmas and The Old Year.
The variety of items also includes a collection of meringues with songs like Compadre Pedro Juan, El negrito del Batey, Sailing and apagame The rigola.