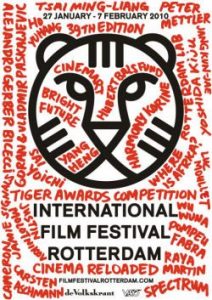 by TCRN Staff

The Costa Rican film Agua Fria de Mar (Cold Sea Water), by the director Paz Fabrega, received the prestigious VPRO Tiger on Friday night at the International Film Festival Rotterdam, Germany.
This award is given annually since 1995 to the best three films by young filmmakers directing their first or second film. In addition to a plaque in the form of a tiger, the prize includes a salary of 15,000 euros.
Agua Fria de Mar, the first feature by Fabrega, premiered Monday at the festival and competed against 15 international films. They won the same award the Alamar Mexican film director Pedro Gonzalez-Rubio and History mundane, the Thai Anocha Suwichakornpong.
Before directing Agua Fria de Mar, Fabrega produced the short Cuilo (2008) and Temporary (2006), which also received awards.