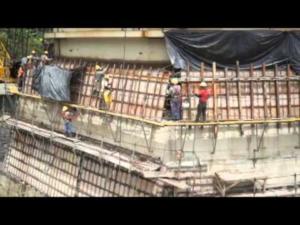 by TCRN Staff

A conflict over expropriation has slowed the construction of the hydroelectric plant Toro III and raised its cost by $ 2 million.
The construction is being developed in Venice, canton of San Carlos, Alajuela, by the Costa Rican Electricity Institute (ICE) and the Management Board of Electric Service in Carthage (JASEC).
It is funded under the mechanism of trust with the Banco de Costa Rica.
A constitutional motion filed by the owners of 14 properties affected by the project stalled work on the roundhouse and a pipe.
The institute estimated that the hydroelectric plant, which will have an installed capacity of 50 megawatts, would come into operation in March 2011, but is now rescheduled for January 2013.
The project represents an initial investment of $150 million.
However, during the nearly two years that the construction will be delayed the Institute is obliged to generate more energy from fuels (thermal), which is more expensive.
This will represent an additional cost of about $21 million, according to the institution.
Erick Jimenez, legal director for ICE, said they have made appeals to the Sala IV to speed up the processing of the action of unconstitutionality, which has restrained the expropriations and the entry into possession of the Institute.
"The expropriation process can continue and can take whatever it wants because at some point the case was going to land, but if the inputs are applying a braking force then they can not build," added Jimenez.
The plant will move its turbines with the Toro river, where there are plants Toro Toro I and II, also in Venice. With Toro III production may provide electricity to 50,000 families.