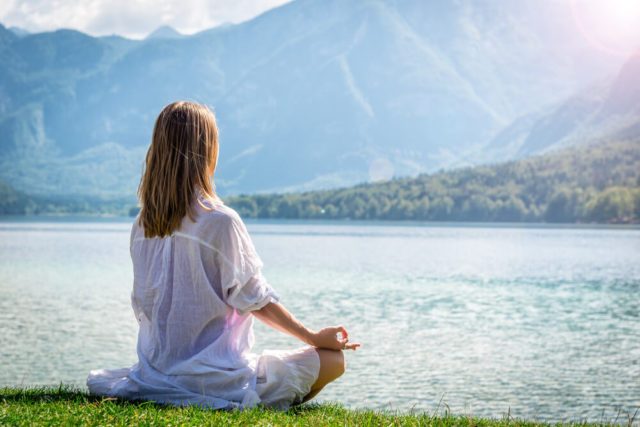 A millenary practice that allows to dominate the mind and reach a state of full consciousness,
meditation is a technique that helps you control your emotions, helping you reduce stress, anxiety and depression, thereby increasing your overall well-being. Although in past decades it was believed that meditation was useful only for religious people, it is currently carried out for therapeutic and relaxation purposes, due to the innumerable benefits it grants both to the body and to the mind.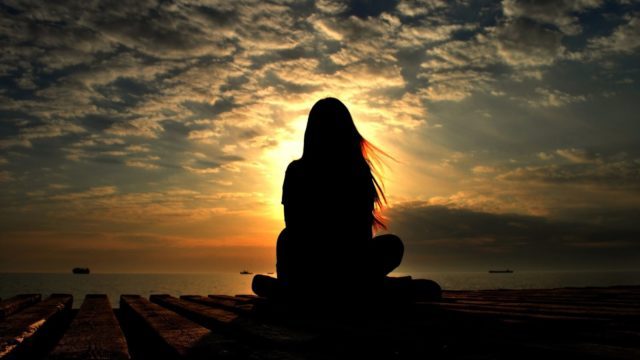 Meditation in a nutshell can be considered as a state of absolute present, where you live and contemplate the here and now. It is what we commonly know as "putting the mind blank", where your body and mind achieve a unique balance of peace and harmony.
That is why it is considered that this practice helps reduce our stress levels, which in present times has increased due to the same daily hustle and bustle we live in.
TIP: Get our latest content by joining our newsletter. Don't miss out on news that matter in Costa Rica. Click here.
Valeska Alfaro, who has been practicing this discipline for some years comments: "Reaching the full state that is sought with meditation is not easy, it requires discipline and a lot of training. When this is achieved, you can see that the greatest benefit is the liberation of the mind, which is constantly working, returning to the past and the future and not allowing us to live the present."
5 important benefits of meditation.
Here, we will mention some of the multiple benefits that meditation brings to your health:
Prevents the aging of your brain:
A study by UCLA found that people who practice long-term meditation have "less old" brains than people of the same age who do not. Participants who have meditated for more than 20 years have more gray matter volume. "We expected the difference to be minimal," said Florian Kurth, author of the study, "however, we observed a wide range of effects of meditation on different areas of the entire brain," she added.
Another study recently carried out by the Avan del Vallés Foundation – an entity dedicated to comprehensive care for people affected by neurological diseases and their families – and coordinated by the Tucson Alzheimer's Research and Prevention Foundation (USA), reveals that meditation helps to improve the situation of patients suffering from cognitive impairment and emotional difficulties.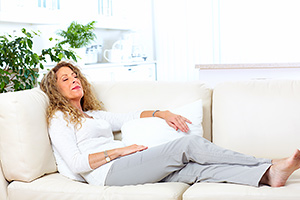 Lower blood pressure:
One of the physical benefits of meditation for our health is that it helps lower blood pressure, and this decrease in cardiovascular tension leads to a reduction in the risk of ulcers, headaches, insomnia, or muscle problems and, in turn, implies an increase in the effectiveness of our immune system.
Reduces stress and the effects of depression:
A study conducted by John Hopkins University during 2014 showed that there is a relationship between meditation and the ability to reduce symptoms of depression, anxiety and pain. The scientist in charge of the research, Madhav Goyal, discovered that the impact of meditation is similar to that of medications to treat depression.
According to him, "Meditation is a way of training the brain. Many people have the idea that meditation is sitting and doing nothing, but that is not true. Meditation is an active conditioning of the mind to increase awareness." Although it is true that meditation is not a magical technique, it is a powerful tool to help manage the symptoms of people with emotional problems.
Improve concentration:
By having a greater awareness of the present moment, the here and now, you develop an ability to focus on thinking, thus also producing an improvement in your memory. In addition, meditation will help you enhance your creative reasoning and increase your intuition and intellectual abilities.
A study conducted in Canada showed an interesting effect, of meditation which was: That this practice significantly increased (over 16%) the ability to concentrate in daily life, which generates improvements in the quality of life and an increase in people's happiness.
Help face an addiction:
Meditation helps people maintain a more positive attitude towards life, and the problems we may be facing because it allows the person to be more aware of their actions and can deal better with addictions.
It is worth mentioning that there are several studies that claim that meditation helps to cope with an addiction. One of them was the one carried out by the American Lung Society, which indicated that meditation helps to unlink the desire for the act of smoking and that smoking cessation programs were much more successful and the durati7on of its long term effect on avoiding relapses is even greater than that of traditional treatments.
Finally, we want to share a thought by the Dalai Lama «Practice meditation. It is something fundamental. Once it is enjoyed, it can no longer be abandoned, and the benefits are immediate. »