Avoid entire hours of discussion and leave aside the typical and obsolete practice of "here comes the airplane", so that the youngest members of the house begin to eat more vegetables.
What you should do is read this article carefully, because we are presenting a series of tricks for you that will allow your child to start eating much healthier and without tantrums, also providing new nutrients and minerals in benefits of their health.
TIP: Get our latest content by joining our newsletter. Don't miss out on news that matter in Costa Rica. Click here.
Without a doubt if it were a free choice, most of the kids would remove from their usual diet all the vegetables put on their plates.
The tastiest is the food that is not so healthy like sausage, bacon, noodles, red meats and French fries.
Eating vegetables is basically a titanic task for parents, thinking about this we show you how to make these habits change.
Getting the little ones of today to eat spinach, broccoli, cauliflower or carrots has undoubtedly turned into a pitched struggle, more and more parents are worried because they fear that their offsprings are not consuming enough vitamins and minerals.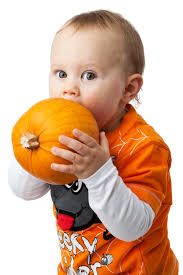 The most important thing is that these habits are acquired from the first meals provided to the infant; so it is at this stage that the little ones will include this type of food to their diet for the future.
No stress
Eating for the little ones should be a first of all a fun process that gives them security and comfort, that is to say that they think they are playing and having fun, so it is advisable to always eat at the table or the usual place where the food is served in the house.
The hours of food should be developed in an atmosphere of peace, relaxation and kindness, in this way food must be associated with a positive echo.
Set an example for your children
It is important that the whole family eats vegetables, as there is no point in trying to make children fall in love if the adults of the house omit this type of food.
It is also important to ratify how important and healthy it is to consume vegetables, and also all the benefits that these provide for health since they provide endless minerals, vitamins and nutrients necessary to develop day-to-day activities.
Disguising each dish is not good
Disguising vegetable all the time is not good, but if it could be of great help, for example, a good tomato sauce as an excellent option for the child to eat the vegetables almost without realizing it.
Only if you like it
It is important to respect each stage of children, and there is a golden rule which says that the child should try everything, even in small amounts but if they don`t like it, you should not continue to insist on them eating that dish since it's important to note that nothing is achieved if the child is given a mandatory meal, they will feel like if your attacking them.
Vegetables, between tastes and colors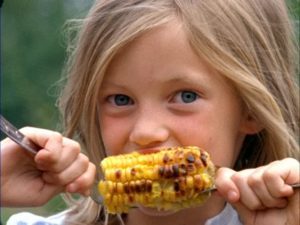 Remember that there are different ways that can be consumed using various styles like mashed, grated, boiled and roasted.
Maybe a child does not like boiled carrots but have patience, because instead raw and cut into sticks or curious ways attract them more and they start eating them in larger quantities.
Employ fantastic imagination
You have to learn to develop tricks and fantasize all the time such as, broccoli, can become the broccoli of the princess of the story, the carrot can be a food that generates visual powers, and eating spinach give them as much strength as Popeye the sailor comic strip.
It is also ideal to play with different forms and cut slices of cucumber in the form of stars, instead of giving it as a plain salad, use the same ingredients as a salad skewer.
It is an excellent technique and children love it.
Let them interact, let their opinion also count
Let them participate in meal plans as long as they decide even for a small portion of vegetables, not always letting them have their say with sausages and sweets that can be harmful to their health.
There is a wide range of products on the market but it is important that our children are nourished with the best of the vitamins that only vegetables offer, it is ideal to also rethink all the family's eating habits and that all together start eating more vegetables to form new habits in the youngest members of the house.