Real Madrid was saved that Tottenham did not fit more goals thanks to the prodigious hands of the "Tico" goalkeeper Keylor Navas.
These positive reactions to his performance are a balm for the Costa Rican, after suffering an injury -an overload in the abductor's muscle- during the match that the tricolor team held against Honduras at the National Stadium in San Jose, last Saturday, October 7th.
TIP: Get our latest content by joining our newsletter. Don't miss out on news that matter in Costa Rica. Click here.
In fact, coach Zinedine Zidane spoke last Friday about the injury and recovery of Navas, whom he excluded from Saturday's match against Getafe to recover for this match against Tottenham.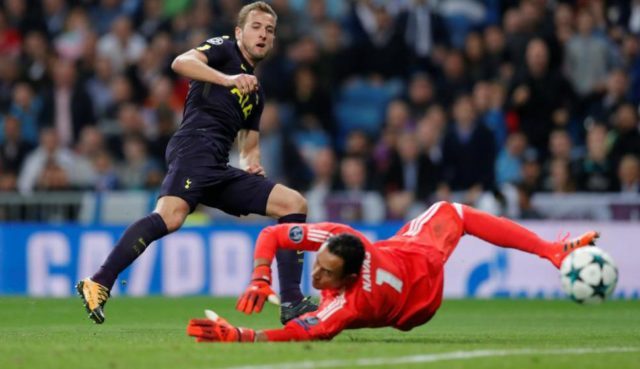 These are the reactions of the press:
Marca: "He saved the Madrid (team) in the 2nd half with a holy hand to Kane and another good stop to Eriksen. Before, he had already declared: That is the pure life of a silent hero. Who can doubt it for Madrid?".
AS: "He saved Madrid from their 1st home defeat in the Champions League since Zidane came in. He made 3 extraordinary stops in the 18th minute and had to shine to stop a spectacular header from Kane, and a distant shot from Aurier. Later, in the 70th minute, he stopped a hand to hand to Kane, when the Bernabeu stadium had already feared the goal of the Tottenham striker".
El Mundo: "The 2 teams had plenty of chances to increase the income, but Keylor Navas and Hugo Lloris have left a good recital of paradons to leave the score as it was".
ABC: "Kane killed the ball in his chest as if he had the prehensile pectorals, and Cristiano was releasing his rivals with anxiety to see Lloris again".
El País: "A coup, where CR and Kane were expected, heads of the cartel, broke in Lloris and Keylor, supporters of each other, with stops and paradons. The match was left without stirrups A round-and- no levees except Lloris and Keylor, high above each other".
And the ESPN network named Navas to be the Most Outstanding Player of the match, by his coverings that saved the Real Madrid of losing at home.