Wake up by the howling of the monkeys, get up with a deep breath of the fresh and salty air of the sea and go for some fresh and fruity breakfast while watching plenty of birds and whiteface monkeys playing at the river of your backyard. This is how the start in your day looks like while staying at Kelly Creek Hotel in Cahuita. The small hotel is located right at the entrance of Cahuita National Park and is named after the creek that marks the border and lies at the feet of the small outside restaurant area. Luckily, most animals of the national park don't mind about the border and are providing you some company on the veranda and in the trees surrounding your stay.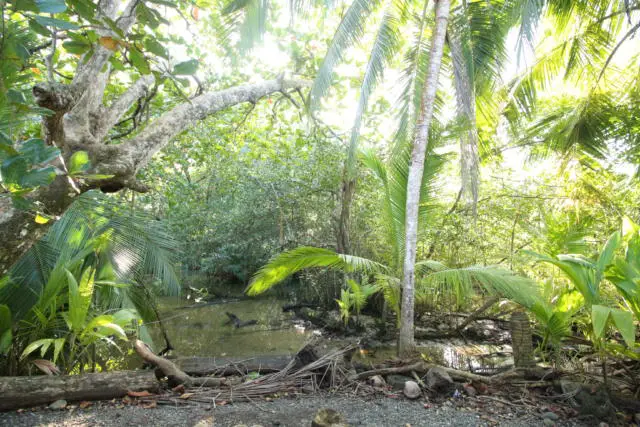 TIP: Get updates on upcoming Costa Rican Retreats & Events by joining our newsletter. Don't miss out on what's happening around you! Click here.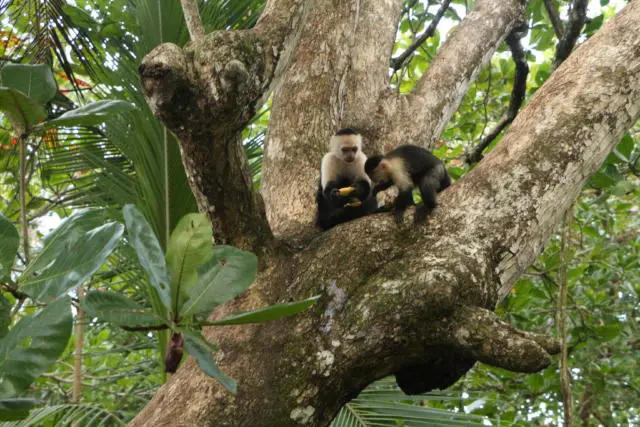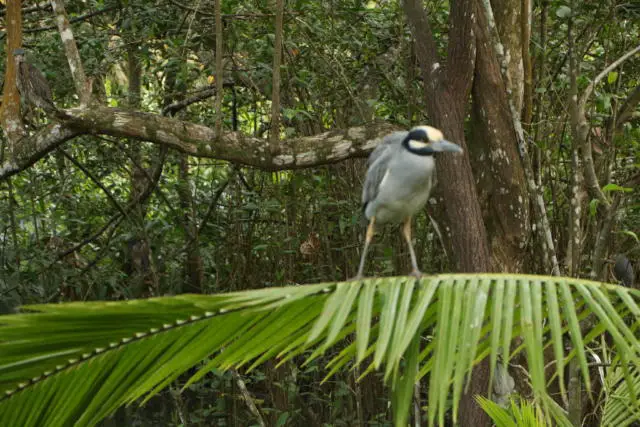 If the wildlife in and around Kelly Creek Hotel will fascinate you, the rooms are going to make you stay here forever. Totally made out of wood, but light anyway, the five rooms fit perfect into the beach jungle setting next to Cahuita National Park.
Small changes, big effect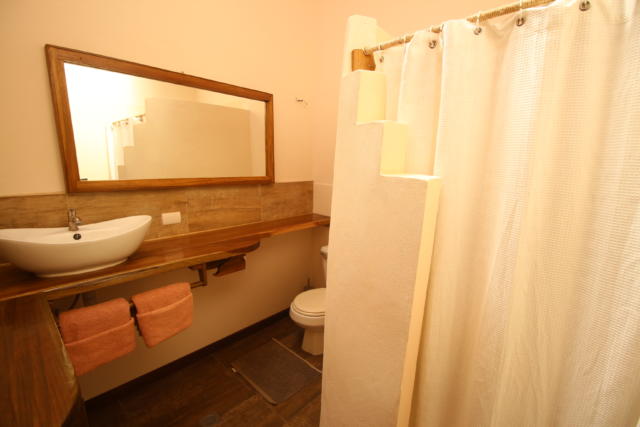 More than two years ago, the owner of the hotel switched.Now Erica Eriksson is in charge for running the place and serving the needs of her guests. "I love working with people and want everyone feel home in vacations abroad", she says.The Swedish-born woman has lived nearly her complete life abroad herself."Therefore, I think I know how to create a comfortable atmosphere. I have a good idea about what most people wish for in a place far away from home." Not for nothing, she spent the last two year with changing small things to improve her service and the location itself.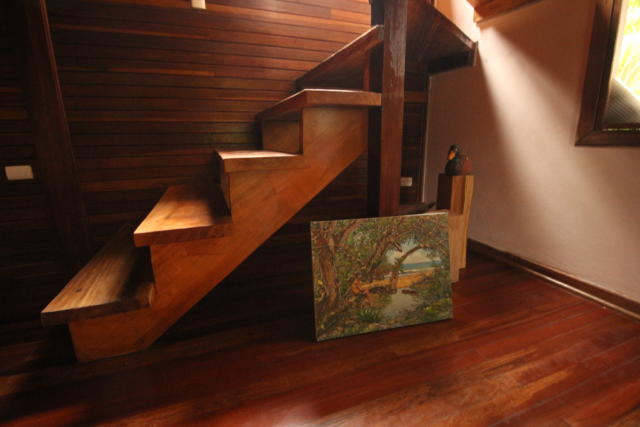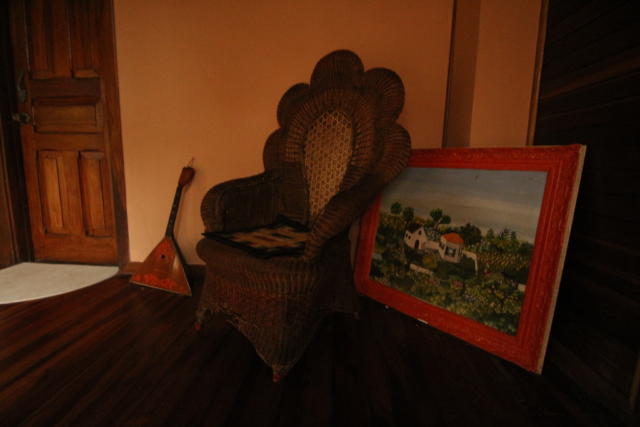 For example, re-decorating the place was one thing she was passionate about. You can definitely tell by looking around. She added art and other small aesthetic elements to each room to make it more than just a purely functional place to stay.
Lay back at Kelly Creek Hotel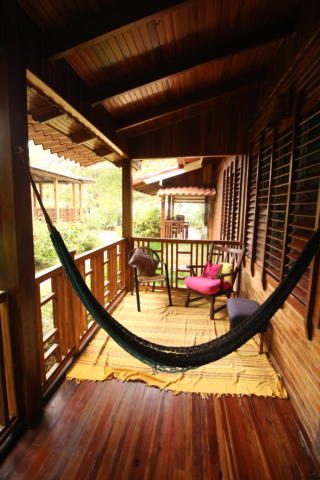 The verandas invite to sit outside, enjoying the weather, nature and the pure Caribbean feeling of Cahuita. In addition, chairs to chat with new friends from next door and hammock everywhere.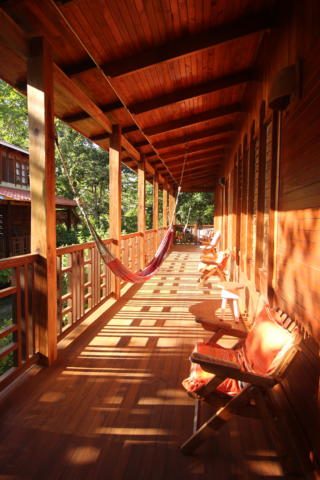 If you ever feel bored (nearly impossible in the place right in between the national park and most shops and restaurants of the town) or just want to lose yourself in a good story – just pick a book at the international book shelves. Spanish, English, French, German and Russian – Erica and multicultural tourists had brought it all together.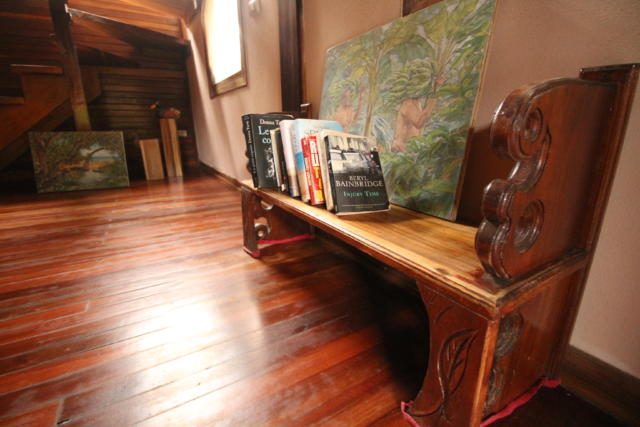 Come with your family, love, or friends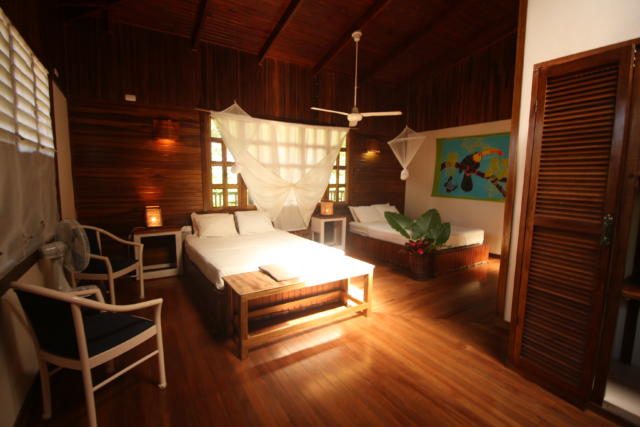 Whether you like to come with your family or you travel as a small group of backpackers: The four bedded rooms have enough space to accommodate you and your belonging during this unforgettable trip in the Southern Caribbean of Costa Rica. Moreover, this all without overprized rates, but hot water in the bedrooms and a lovely served breakfast included. Tourist that travel as a couple with love the spacious duplex room on two floors besides the shower-bathtub combination.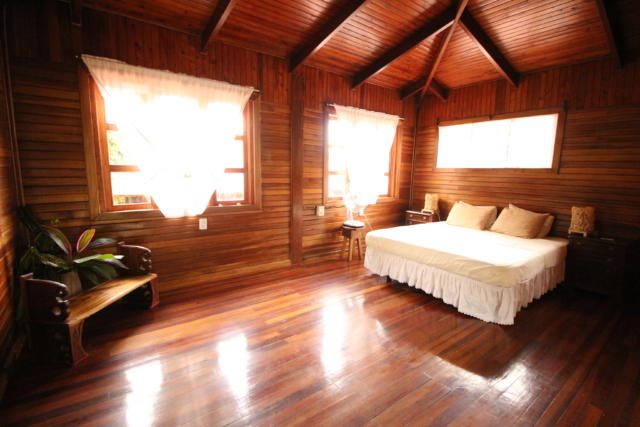 A good day starts with breakfast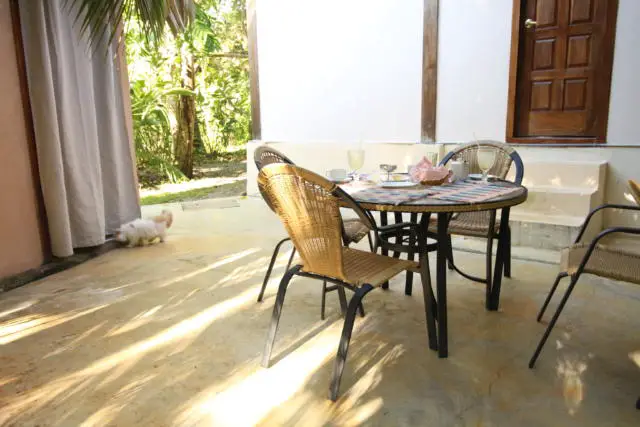 Enjoy honey of Guanacaste and self-made, exotic jams with hot coffee and soft bread. While sitting at Kelly Creek you can observe wildlife right in front of your table. Getting the started with a breakfast like this in combination with the beautiful view will prepare you whatever the day holds for you. "Many guests even spot more animals here as in the park", Erica admittes and smiles.
For more information visit Kelly Creek Hotel on their Website (Click) or contact via mail to [email protected]