Have you ever seen everything that Costa Rica offers? The natural marvels such as Poas Volcano or Isla del Coco. Perhaps Playa Tamarindo or maybe the Santa Rosa National Park. The pura vida way of life is catching on like wildfire and the local government knows it. That's why this year efforts redouble on hotel investment, similarly, employment grows along with tourism.
The Costa Rican Institute of Tourism says that investment on hotels surpasses the $100MM mark. The institution also announced the construction of 11 new hotels in the country. As a consequence, this can open more than 800 jobs. A stat that the ITC follows closely along with visitors per year in the nation. The institution also says that the 50,000 room mark is closer than ever.
To put it into perspective, Panama, Costa Rica's rival in the industry has 28,500 rooms in their hotels. Yet their hotel offer is so high that currently, owners have rentability issues. On the contrary, Costa Rica's room total has increased 7% from 2010 to 2015. In short, the hotel business is healthy in the nation.
New hotels mean more visitors?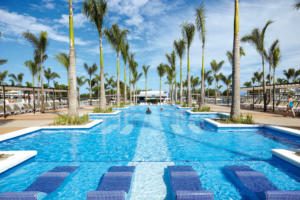 Getting to the 50,000 room mark is nothing to scoff about. But does it guarantee success for owners or can the Panama case repeat itself again? Regarding Panama, they started building hotels without a plan for filling them up. In consequence, hotel owners launched promotions to raise demand and since then, the situation seems negative.
Sara Pardo, president of the Panama Hotel Association, said in 2015 that their hotels have rentability issues. Because of this, they need to attract international clients, a dangerous alternative to small hotels. At this field, local hotels have disadvantages in front of Marriot or Hilton which have recognition and value. The biggest problem in Panama is that hotel growth went up 200% and tourism just 48%.
On the other hand, Costa Rica's hotels grow in par with tourism. According to the ICT, visitor numbers lifted up 12% in the first half of last year in comparison to 2015. Additionally, hotel's occupation percentage holds up close to 60% over the year. Last year, Tico tourism closed with a high score in occupation, reaching near 100% in their flagship touristic venues. These statistics point to a healthy tourism-based economy.
Growing hotels in the right places

A reliable indicator on hotel infrastructure is the number of square meters requested by the CFIA. The Federate College of Engineers and architects operate with this after planning how much space they could use. The Costa Rican federation says that they've requested more space than last year, almost 40% more than 2015.
But since Costa Rica is smart with their hotel growth plans, they've put their eggs in the right baskets. In this case, investment in Guanacaste exceeds any other region in the nation. Even with a rough 2012, Guanacaste's tourism is an ICT top interest. Over five hotel initiatives can generate up to 545 rooms and 113 jobs. Among those initiatives, Hotel Paradisus Bay Resort & Luxury Villas Costa Rica stands out.
Second to Guanacaste in investment comes Puntarenas. Plans there indicate that four establishments are under construction. These can generate 77 rooms and 26 employment vacant. The biggest bet on lodging in the province is Hotel Nantipa Beach Tico Resort at the Central canton. Its room offer to visitors is 44 rooms. Another hotel that can open this year is the PZ Hotel Country Club at Pérez Zeledón.
Flora Ayub of the Hotel Chamber of Commerce is optimistic about recent growth in Costa Rica. She comments that the business is finally stabilizing after a few periods with lots of movements. This may indicate that the country found its sweet spot on hotel/tourism balance.
Hotels and tourism are healthy to communities
According to statistical studies by the ICT, communities in vital touristic places have progressed. In regions like La Fortuna, Santa Teresa, Puerto Viejo, have grown due to natural, human and structural qualities. Rodolfo Lizano, planning director at ICT explains that tourism relates closely to social progress.
Costa Rica made a study that calculates the progress a community makes in relation to touristic development. Surveys made as a part of the study indicate that people relate tourism with employment and economic activities. The first stage of the research covered ten touristic centers, chosen as a mix of ventures done in the country.
In contrast, the ICT found weaknesses in the studied venues. The goal of this national research on tourism is finding areas to improve with the aid of every institution involved. Whether is the ICT or the CCT, everyone has a role to commit to.
Costa Rica is not yet a well-oiled machine in tourism, but it works every day to be one. At least on the horizon, there's a beautiful Tico sunset that says tomorrow can bring better things. And it's not just far-fetched day dreaming, the numbers say it and the time is right. The best Costa Rica wakes up well before dawn to work for the future.