On Wednesday night, Póas volcano registered a new eruption (composed of gas, steam, and particles), which caused a head of water, due to the overflow of the river Desague, confirmed the Volcanological and Seismological Observatory of Costa Rica (Ovsicori ).
The explosion occurred between 6 p. M. And 7 p. M .; As a consequence, a head of water and plenty of ashes arrived at the river Toro Amarillo, according to the report of the park rangers. The eruptions forced the closure of the national park.
TIP: Get our latest content by joining our newsletter. Don't miss out on news that matter in Costa Rica. Click here.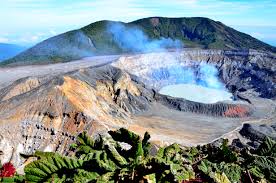 Meanwhile, the National System of Conservation Areas (Sinac) activated the emergency protocol for the fall of ash and reported that the Póas Volcano National Park will not open this Holy Thursday until the scientific-technical reports on what happened.
Blas Sánchez Ureña, a geologist at the National Emergency Commission (CNE), said that the Turrialba had a high flow of gasses and aerosols, so a phenomenon of incandescence was observed.
Walter Fonseca, from the Operations Unit of the CNE, said that the experts maintain the monitoring of the volcanoes in conjunction with the Ovsicori and the National Seismological Network (RSN) of the University of Costa Rica (UCR).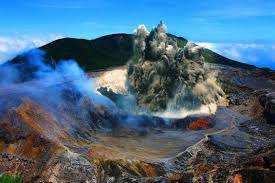 He added that the Emergency Committees of Póas and Valverde Vega are activated and in constant communication with the CNE.
Also, experts from the CNE will visit the lowlands of Toro Amarillo, with the intention of quantifying the affectation of the channel.