Today's Costa Rican Children's Museum used to be a jail but it's now the Castillo de los Sueños (the Castle of Dreams). What used to be a horrible jail, it is now a place of smiles and colors. The history of this museum is just unique.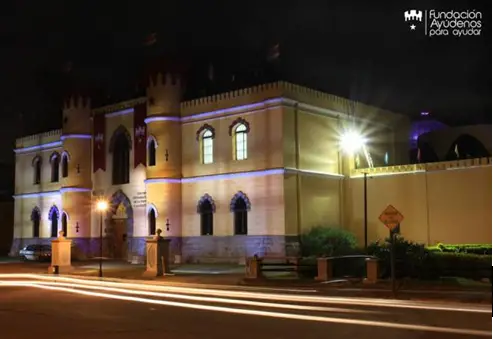 In 1994, the government decided to turn this jail into a theme museum dedicated to children. Few people know what happened in those years.
The jail was constructed in 1909. 587,000 colones were invested.
There were a lot of political prisoners during the civil war in 1948. In 1950, this jail started to get deteriorated because it had been designed to have a capacity of no more than 350 prisoners. Human conditions were extremely deplorable in there. There were around 1000 prisoners in that jail by 1950.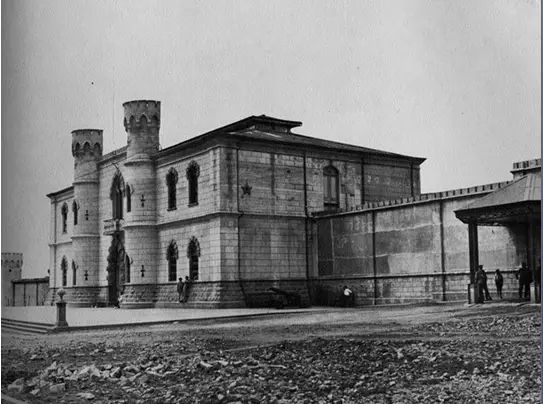 But the situation inside got out of the authorities' hands: promiscuity, poor water service, drugs, bad infrastructure conditions were a headache for the government. The building became a national shame then. Years later, in 1979, the jail was closed during Rodrigo Carazo's ruling.
After the closure of the jail, the building remained abandoned for many years until 1994, when First lady Gloria Bejarano proposed a project to turn it into a children's museum.
On April 27th 1994, the museum was re-opened with exhibitions for children and the family.
This museum is different because it doesn't follow the "See but don't touch" rule. In this place, children are allowed to play, use their creativity, interact, and express themselves. The aim of this museum is the formation and education of the visitors through different dynamics and activities.
This building, which is 100 years old, is located in Central San , and it is 4000 square meters. It is the only interactive museum of the country receiving an average of 300 visitors per month.
A place for kids and adults
It has 40 interactive rooms for kids and adults. Some of these rooms are: the French toast's house, Earth's house (with an earthquake simulator), Dinosaur's world room, Costa Rica and its people, television studio, Super Smart, and Let's Play the archeologist.
A beneficial place for the Costa Rican society
The aim of this museum is to encourage people to participate. According to this museum's press officer, this institution was a project for children that started in 2010:
"This is an educational initiative we have been working on since 2010. OUR OBJECTIVE IS to each kids and teenagers through the application of games and dynamics. We are promoting good mental health, participation AND improvement of social skills. We believe that if we EDUCATE our kids and teenagers properly, they will be able to make their dreams true and overcome every obstacle in life"
Lately, the students of the Don Bosco de Sor Maria Romero Oratory are carrying out a project in the museum. Other schools and institutions are planning to work with kids and teens living in poor condition. A number of 300 poor teens will get free entry soon.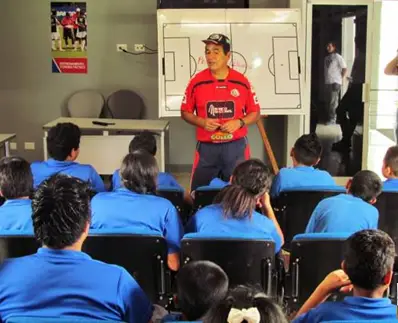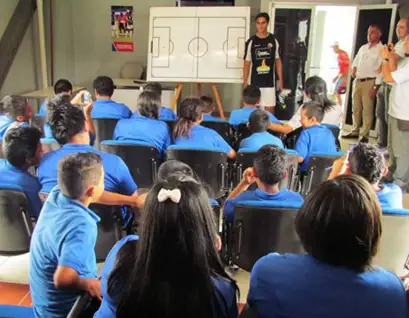 The museum installations are often rented for corporative events like business rallies, children parties, and educational workshops. This is a service provided by the Costa Rican Center of Science and Culture in places like the National Auditorium, Crea+ and the Torreon Event Center.
According to the museum press officer, over 12 thousand people enjoy the traditional lighting that decorates the façade of the museum. This is a public event accompanied with a fireworks show.
For this year, this show is planned to be on December 1st at 6:30 pm. It will last one hour. For that date, other activities will be carried out to teach the way Christmas is celebrated in other countries. There will also be dancing shows, theater, videomapping, and fantasy characters. The building will be decorated with 4,000 lights.  People will be able to attend the event since 2:30 pm to take part in other activities.
Go to this museum and have a good time at the Castle of Dreams.