What is the most common drink in bars? The answer is pretty simple: beer. It is the most popular drink in parties and celebration. For this reason, the beer industry is growing fast in the country. Small and large producers are trying to expand the business.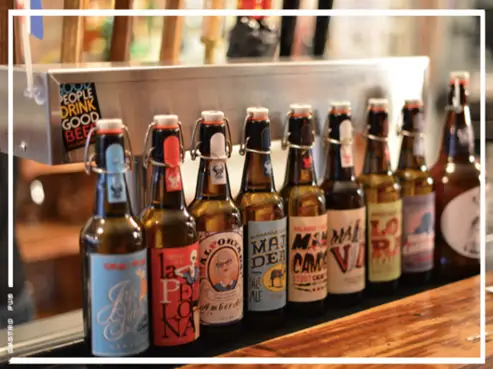 Small and large beer producers have started to produce and distribute craft beer. They come in different colors, scent and price. This kind of beer has come up as a new alternative for many consumers.
Here's a list of some places where you can enjoy craft beer.
Stiefel Pub
If you are looking for a place to eat delicious food (Viking burger for example, which seems to be as imposing as its name), fair prices, Stiefel Pub is a good option you should try.
Beer Factory
Beer Factory is the right place to learn about the history of food and enjoy good food. The bar offers more than 100 kinds of beer and a gourmet menu.
It is located 600 meters away from Bagelmen's Los Yoses.
El Gaff
El Gaff is the typical bar that offers a good menu with local food beer and craft malt. It is an ideal place to share and have fun with friends and family.
It is in front of Casa Italia.
Central Pub
Central Pub is a local pub that offers 15 foreign brands of beer and craft malt. They also sell burgers, pizza, wraps, and salad. British pop and classical music bands often offer shows at Central Pub.
It is located in front of BCR in Paseo Colon.
Craic Irish Pub
Craic Irish Pub was opened in 2011. They are considered as one of the best beer specialists in the country. It is also a restaurant with a great Irish atmosphere.
It is located 100 meters away from the Nicaragua Embassy.