The Canadian airline Sunwing announced that from December 23rd, 2018 and until March 31st, 2019, will fly from Vancouver, British Columbia, to Liberia, Guanacaste, with a Boeing 737 MAX 8.
The information of this new direct flight that will link Canada and Costa Rica was confirmed on Monday, June 11th, through a statement from the Costa Rican Tourism Institute (ICT).
The flight is scheduled to leave Vancouver on Sunday, December 23rd at 6 a.m. and arrive in Liberia at 3:10 p.m. and then leave Liberia on Sunday, December 30th at 5:30 p.m. and arrive in Canada at 5:30 p.m. 11:30 pm. The published times are in local hours of each country and are subject to changes without prior notice.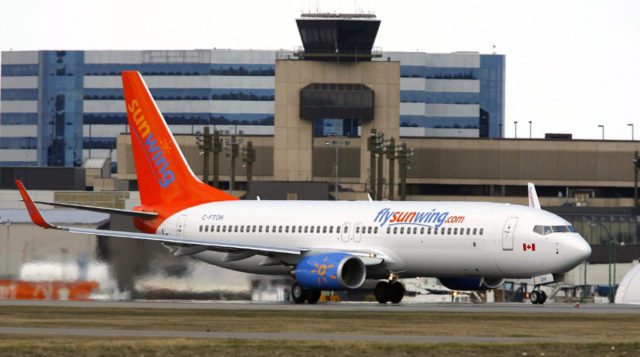 This is the 2nd flight that is announced for the province of Guanacaste in the current administration, because last Thursday, June 7th, the Government of Costa Rica and representatives of the company Aeromexico, reported a direct service, twice a week, between the Mexico City and Liberia.
6 years of conversations
In August 2011, Costa Rica and Canada signed an air transport agreement to open the door to commercial flights between both countries, without touching the United States land.
As a result of this agreement, in October 2012 the 1st flight of the Canadian airline WestJet arrived at the Daniel Oduber Quirós International Airport, in Liberia Guanacaste. And in April 2016 the airline Air Canada announced a new direct flight, between Montreal and Costa Rica, during the winter season in the northern hemisphere.
Ticos interested in taking advantage of the new Vancouver route require a visa
Currently, to obtain a Canadian transit or tourism visa, four forms must be filled out on a Canadian government website and taken in person to the offices of the International Organization for Migration (IOM), along with 2 photographs of the same size, passport, documentation that demonstrates rooting in the country, and the flight itinerary.
Before that, the person must pay at the Bank of Costa Rica, the cost of processing, about ¢ 36,000.
Last September, during a bilateral meeting, the Canadian Prime Minister, Justin Trudeau offered to review the procedure that Costa Ricans must take to obtain a visa that allows them to travel to that North American nation.
Trudeau was willing to soften the requirements, after the then president, Luis Guillermo Solis, told him about the difficulties faced by his countrymen to receive this migratory endorsement. Since then, no progress has been made on this issue.
Satisfaction in the sector
With the arrival of this new route to Daniel Oduber Quirós International Airport, tourists will have the opportunity to enter Guanacaste -one of the destinations by the preference of the North American markets.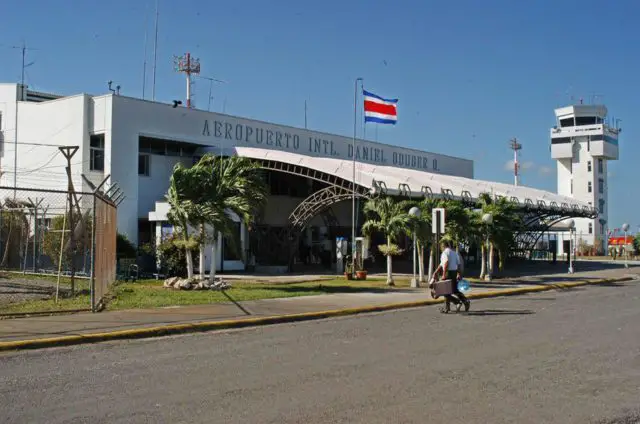 "At Coriport we celebrate Sunwing's new flight from Vancouver to Daniel Oduber International Airport in Liberia. We have worked for hand in hand with the authorities to offer modern, innovative, climate-controlled and safe facilities", said César Jaramillo, general manager of the Inter-American Investment Corporation (Coriport), which manages the airport in Liberia.
"It fills me with joy to give such good news in such a short time, because one of the commitments I have assumed during my administration is the strengthening of tourism in Mexico, the United States and Canada, markets of great importance for Costa Rica, by affinity issues and distance", added Maria Amalia Revelo, Minister of Tourism.
Meanwhile, Andrew Dawson, president of Tour Operations for Sunwing, said he was "happy" to present Costa Rica as a destination for next winter". In addition to being famous for its ecotourism and adventures, this popular destination is also noted for the quality of its accommodation and its people", he said.