Huawei is the cellphone brand that is currently positioned worldwide among the favorites of technology lovers. That is why, their new P20 equipment is already on the market and is available in Costa Rica, according to Forbes.
The Smartphone will be sold starting from May 18th to 24th and will cost US$ 1,095.
The P20 has a triple Leica camera of 40MP that has been recognized as the best camera on the market by DxOMark and is available in blue, pink and black so you can choose your favorite and the one that best suits your personality and style.
As if that were not enough you can count on a novelty, an 8MP telephoto lens to photograph long distance objects and thus capture professional quality photographs.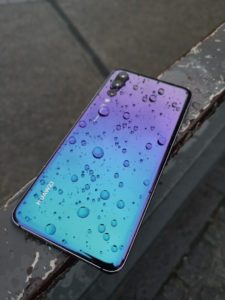 Other features of this model that also stand out are:
• 6.1-inch screen with virtually invisible edges, it also has a 6GB RAM and 128 GB ROM, and a long-lasting 4000 mAh battery, with SuperCharge charging technology
• It has a 24-megapixel front camera with beauty algorithms to achieve selfies with natural skin tones and also in night mode.
Image stabilization by artificial intelligence, to support the capture of the night or low-light photographs, moving photographs and video recording. A total show!
• Unlocking through the 3D facial, with the best level of precision by scanning 360 degrees to the face of the user and with a response time of 0.5 seconds, one of the fastest on the market.
You know, if you are a fan of photography and Huawei technology, this is the right model for you!