Historically, the career began to be managed from a loss of employment, with the accompaniment of specialized processes. However, today it is possible to go ahead and – in a shared process between the company and the employee – it is feasible to move forward in rethinking different work scenarios.
Today, large organizations are turning to the accompaniment of expert firms to design and permanently evolve the career strategy of their collaborators in order to keep them current, committed and ready for new organizational directions.
But on how am I going to maintain my employability and validity in the labor market?
"Taking into account that mobility and the transformation of talent are key elements for business sustainability, today more than ever there is the possibility that companies and employees work hand in hand in career management, accompanying their employees in each moment of their productive life", for this purpose the participation of leaders as career interlocutors is essential, beyond performance auditors, indicates José David Restrepo, Business Development expert.
In the new career philosophy, each labor movement is adding so that the professional remains employable, current and to capture real learning that allows sustainable growth. This is configured as a "win-win" for companies and employees, as firms provide a challenging environment in which workers can grow and contribute.
"The Pandemic generated even greater interest in developing career plans, strengthening existing ones, and increasing collaboration in these processes. It is clear that more and more companies are offering spaces for lateral growth (in other areas), not just vertical; which broadens the employee experience and makes them more attractive. On the professionals' side, the benefit is that whoever plans and executes their career management can handle a transition that will take them towards their long-term goal", Restrepo highlights.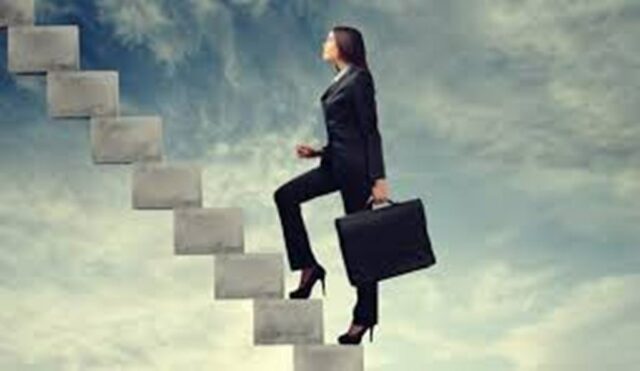 What to do to take care of employability and visibility?
Employability is strengthened by acquiring skills associated with the sector in which they work, understanding and anticipating changes and trends and offering a great value / margin of contribution to companies. On the other hand, visibility is achieved with excellent personal brand management, with an active network of contacts, and building valuable relationships.
"The market is demanding talent that, in addition to having a great planning capacity, is very efficient in execution. In addition, the proven skills to lead teams under the new circumstances after the health emergency are highly valued, and thus continue to achieve corporate objectives," says the expert.
What are the keys to a successful career strategy?
1. Define what you really want to be an expert at.
2. Act in coherence, from the point of view of training and work experience.
3. Take care of your personal brand and your network of contacts.
In this last point, Restrepo refers to the fact that the personal brand is everything that the professional communicates from his speech, what he publishes on his social networks, the way in which he interacts with his colleagues, and the contributions he makes in each scenario of professional dialogue.
"The personal brand is everything that I transmit as a differential in what I can offer to the labor market, and my level of knowledge and experience, so that it is always clear what I am very good at. You have to see yourself as a valuable resource in the market, all the time".
What are the paths that professionals can take in a talent mobility process?
· Lateral: Explore other areas of knowledge, maintaining the same level.
· Specialization: Increase and deepen skills to maintain validity as an expert in a certain area.
· Realignment: Descend in the organizational hierarchy to move to another area of knowledge.
· Ascending: Traditional career movement, which implies hierarchical growth.
· Relocation: Leaving the organization or beginning of entrepreneurial activities to refocus the career.