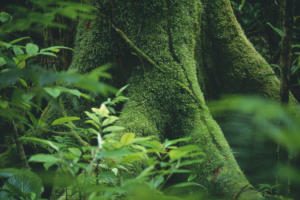 Costa Rica has positioned itself well on the world stage as an "always green" country.  It is often recognized as an "ecological country" just as often as it is referred to as the "happiest country".  This direction has been evolving over several decades, and it has not been in vain.
The Certificate for Sustainable Tourism (CST) is now available for tour operators, agencies, hotels, lodges, and natural tourism companies, and illustrates that they could be successful without affecting the natural environment.
TIP: Get our latest content by joining our newsletter. Don't miss out on news that matter in Costa Rica. Click here.
Yet there is still the environmental problem of animal cruelty.  Cruelty to animals is not specific just to domestic species, but wild species as well.  Who doesn't remember the individual in Sarapiqui who uploaded his 'turtle soup' recipe to Facebook?  Costa Rica does not have bullfights as in Spain or Mexico, but does still have problems of harming wildlife such as snakes, turtles, sloths, various bird species taken for the pet trade.  While cockfights are now prohibited by law in Costa Rica, it is still very evident in the country-side.
Many are aware of the hardships endured by the rangers stationed in the Corcovado National Park, located in the Osa Peninsula, whose job is to protect biological and mineral resources on a sustained basis.  The sums that the government owes to private owners for expropriations of lands are huge, and some of them may never be paid.  Before the creation of SINAC, the wildlife areas were managed by the National Parks Board, the Forestry Department, and the Department of Wildlife.  But now being managed by one organization, these areas are better protected.
The National Forestry Financing Fund now manages the cultivation and harvesting of the forests, rather than large-scale logging as in the past.  In the 70s and 80s, it was said that Costa Rica was better known because of forestry rather than agriculture.  Although Costa Rica has now reversed the deforestation rate, there is a strong impetus to promote forest policies even further that would position the country as a leader in the management of plantations and sound management of natural forests.  The reputation of Costa Rica with the 'always green' agenda has launched the country into the international arena as a model in the management of living resources.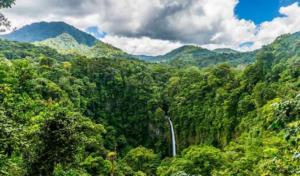 Sadly though, Costa Rica still has a collective ignorance about dumping waste anywhere and everywhere.  Of the 81 municipalities in the country, less than half have plans for waste management.  Many claim lack of funds nor qualified personnel to address the problems.  On the other hand, there is a general over-all low environmental awareness by the mayors and aldermen in these matters.
NAMAs (Nationally Appropriate Mitigation Actions) are tools that have successfully been applied to coffee cultivation and livestock in Costa Rica.  These NAMAs have gone on to become a continental model of proper management of these two agricultural activities to meet the challenges of climate change.  Further NAMA programs are being designed to manage solid waste, housing, and public transport.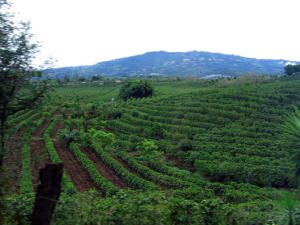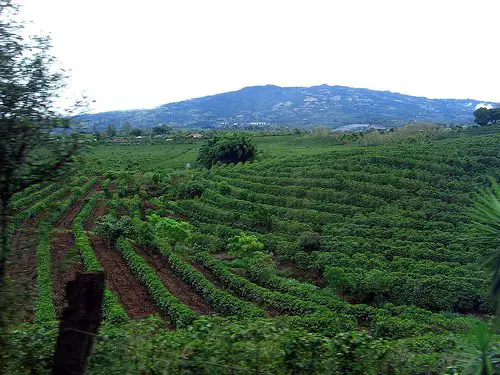 As Costa Rica is about to join the OECD, the country must redouble its efforts to prove (and then show the world) what it is possible to achieve.  Even with few resources but with great political will and vigorous citizen action, it is possible to channel efforts on the path of sustainability.  These efforts will go a long way to bring them in line with the Sustainable Development Goals set by the United Nations.
Ecological friendly policies, low biological diversity impact, lush landscapes, protected ecological reserves, extensive national parks that criss-cross the country, and miles of coastline are some of the attractions that position Costa Rica as the 'queen of ecotourism'.  Simply do an online search, and you will find numerous articles posted in international media that repeat – Costa Rica is not just a destination, but a pioneer in this field.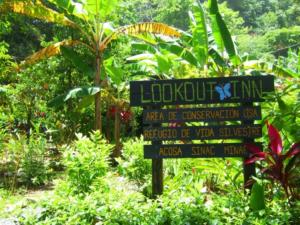 Costa Rica is recognized as the pioneer in ecotourism.  This Central American country is associated with the birth of the trend.  Its national park system protects representative regions of different ecosystems in the country, covering almost 25% of the national territory.   Ecological tourism is characterized by low environmental impact.  It focuses on less traditional and commercial destinations.  The income earned is in the hands of the local and/or small communities rather than transnational corporations.  For those who practice this type of tourism, it is paramount to create a harmonious relationship with the environment.
"El Nacional" a Venezuelan newspaper states that  "those parks and protected areas are not only places for hiking and observing wildlife, but offer locations and tour companies that provide diving, surfing, and other outdoor activities".   The article concludes that "the natural heritage of Costa Rica is composed of various species of flora and fauna with 9,000 types of flowering plants growing in the country, including more than 1,300 species of orchids".
While in another publication, www.Guiteca.com, Costa Rica is named among the top destinations in Latin America, together with the Galapagos Islands in Ecuador, the Fernando Moronha Marine Park in Brazil, the Amazon and the Tingo Maria Huanuco National Park in Peru.
While there are still environmental concerns that must be addressed, Costa Rica has certainly proven herself to be the 'queen of ecotourism' with the successes achieved so far.
Interested in the environment? Learn how to get off the grid in Costa Rica – Click Here –