In accordance with global efforts for the protection of the planet, the Ministry of Environment and Energy (MINAE), the United Nations Development Program in  Costa Rica (UNDP), and the Costa Rica – United States for Cooperation (CRUSA) Foundation, call for individual commitment to the replacement of single-use plastics, given their social and environmental implications.

"Solid waste is a threat to the development of societies, the lack of an adequate disposition of these and their integral management have endangered our aquatic resources, an example of this are single-use plastics, we refer to plastic which is used for a short time, but lasts hundreds of years to degrade, example of these products are the bags that give in shops, straws, coffee removers and plastic containers, said the Deputy Minister of Water and Seas, Haydée Rodríguez.
Currently, the country consumes around 323,000 tons of plastic materials annually, more than 50% are packaging materials and consumer products that were discarded after their only use, including plastic bags, produced with low-density polyethylene, which causes that they are dragged by the rivers and by the marine currents seawards, polluting the oceans and putting in risk the health of the people.
TIP: Get our latest content by joining our newsletter. Don't miss out on news that matter in Costa Rica. Click here.
"To counteract this problem is to promote these strategies that allow motivating consumers and producers of this type of material and utensils. From the MINAE we yearn for products that are more sustainable and friendly with the terrestrial, aquatic and marine environment ", added Rodríguez.
Starting in 2017, the National Strategy for the Replacement of single-use plastics for renewable and compostable alternatives, initiative of MINAE, the Ministry of Health and UNDP, supported by the National Chamber of Retailers and Allied Merchants of Costa Rica (CANACODEA) , MarViva Foundation and CRUSA, has articulated the country efforts of 65 public and private institutions, in 25 municipalities.
"Within the framework of the 2030 agenda and the Sustainable Development Goals, Costa Rica has firmly assumed the commitment to replace single-use plastics through the entities that lead the environment and health agenda. Now the support of all local governments, civil society, trade unions, the private sector, academia and civil society is required. The individual actions of each woman and man, boy and girl will make the goal of a cleaner country and a healthy environment a reality. Sustainable development requires a comprehensive vision where environmental, social and economic development goes hand in hand", said Alice Shackelford, Coordinator of the United Nations System and Resident Representative of UNDP.
The National Strategy for the replacement of single-use plastics calls for consumers and the economic sector to join alternatives from renewable sources that can be compostable in order to ensure a healthy environment, and contribute to mitigating the effects of climate change through the generation of organic materials.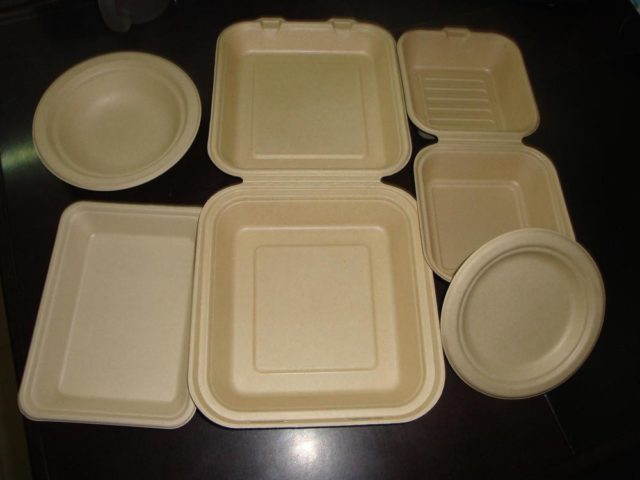 "We have joined this initiative that requires the effort and commitment of all sectors, to raise awareness among the population that we can replace single-use plastics with renewable and compostable alternatives". We believe that work from Municipalities is fundamental to generate change, through incentives to trade and education to communities, said Michelle Coffey, Executive Delegate of the CRUSA Foundation.
Everyone can access the information of the Strategy, as well as a list of alternatives for renewable and compostable products through zonalibredeplastico.org. In addition, they are invited to add their personal commitment to convert Costa Rica into a #ZonaLibredePlasticos of a single use.