If a place in the whole world is focused on the preservation of the environment, it is Costa Rica. The authorities of our country have given great news: in 2019, there will be electric buses!
According to data offered by state agencies, in Costa Rica, the transportation sector represents 68% of the carbon dioxide emissions of the entire country. That is why alternatives are being sought that significantly reduce the high number of pollutants that affect the nation.
For this reason, the Costa Rican authorities announced that starting in 2019, they will launch a pilot program for electric buses in the capital city, San José, in order to reduce pollution and take a step towards the decarbonization of the economy.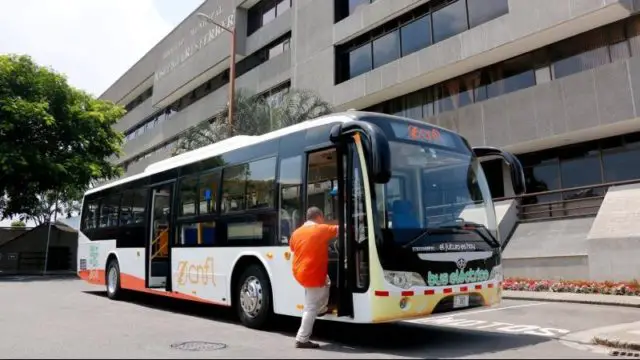 They also reported that the plan involves evaluating the performance of the new buses along the roads, in order to increase this type of vehicles in the following years. It is expected that 3 electric buses and recharging stations will be introduced in Costa Rica next year.
The initiative comes from an agreement already signed by the Government with the German Cooperation for Development (GIZ), the United Nations (UN) Environment Program, the Costa Rica-United States Foundation for Cooperation (CRUSA), as well as Costa Ricans NGOs, bus companies, banks and state institutions.
The UN Environment Program has estimated that if by 2030 the current bus fleet has been changed to at least 25% of electric buses, 389 tons of carbon dioxide would no longer be emitted in San José city. That would decrease potentially the degree of pollution in the country's capital.